Last week, which was a 4 day week, we saw the S&P500 set back by about 1.4% which leaves the index about 2% off of the 52 week high. This morning the index is just barely red–kind of surprising given the absolutely crazy events in Russia and Ukraine over the weekend.
Interest rates are trading at 3.69% (the 10 year treasury) this morning which is about 4 basis points lower than the 3.73% close last week. Once again we had quiet trading in interest rates last week with the 10 year moving in a 12 basis point range (3.69% to 3.81%). This tight trading range seems to be holding irrespective of economic or geopolitical news – well we can be certain that something will break within 60 days, although by and large these events are not predictable and one can't know what it is that will break.
Last week we had the chief Fed yakker (Powell) in front of congress testifying and it was obviously his goal to continue to threaten further rate hikes as soon as July (the next meeting is July 25-26). Of course if they are really data dependent none of them have made up their minds (Ha Ha). We get the supposedly important personal consumption expenditures (PCE) this week (Friday)—plus lots of other more minor data points all week.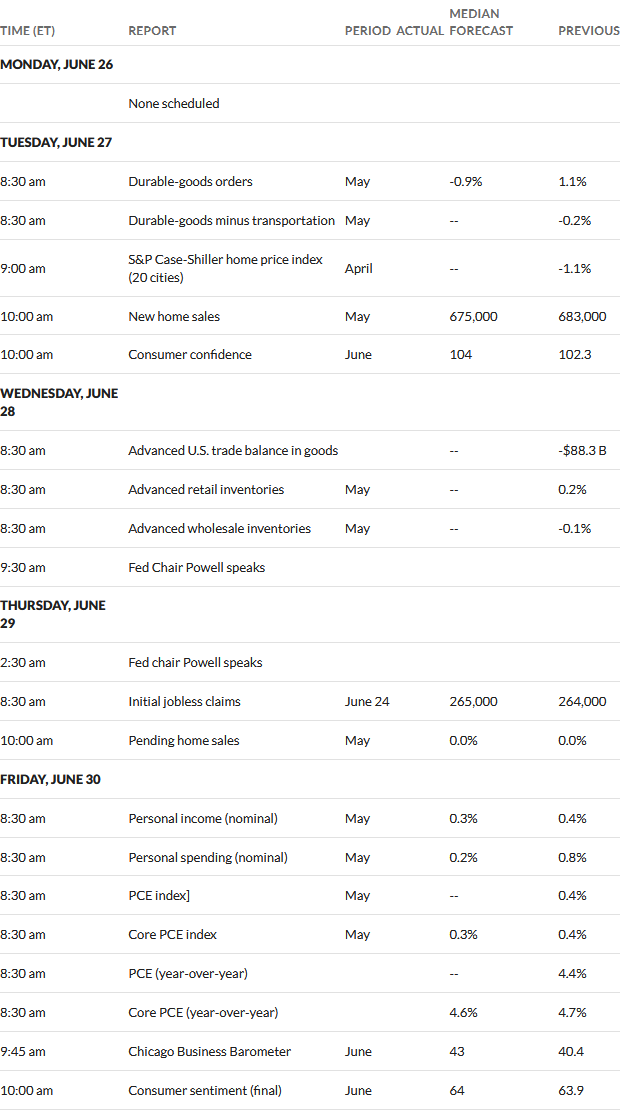 The Fed balance sheet resumed the march lower falling by $26 billion last week to stand at $8.36 trillion which is down from the highest level ever which was just short of $9 trillion.
Once again I have no reliable data on the weekly movement of $25/share preferreds and baby bonds. Google continues to be unreliable relative to quotes. I have 3.5 years of history of value levels and want that data to continue to build so will look at alternatives for those quotes that have not been working–I have an alternative source, but even those have been unreliable.
Last week we had no new income issues announced or priced.