Well it looks like we are going to see a soft start to the week with the S&P500 futures now off .75%.
Last week the S&P500 traded in a range of 4268 to 4513 before closing on a ugly note on Friday at 4271 which is 2.7% below the close the previous Fridays.
The 10 year treasury closed last week at 2.91% which is 9 basis points above the previous weeks close. Maybe we make an assault on 3% this week–or maybe it falls back–who knows?
The Fed balance sheet fell by $10 billion last week.
The $25/share preferreds and baby bonds took another drubbing last week. The average share fell by 28 cents. Investment grade issues fell by 40 cents , banking issues by 34 cents and mREIT issues by 15 cents.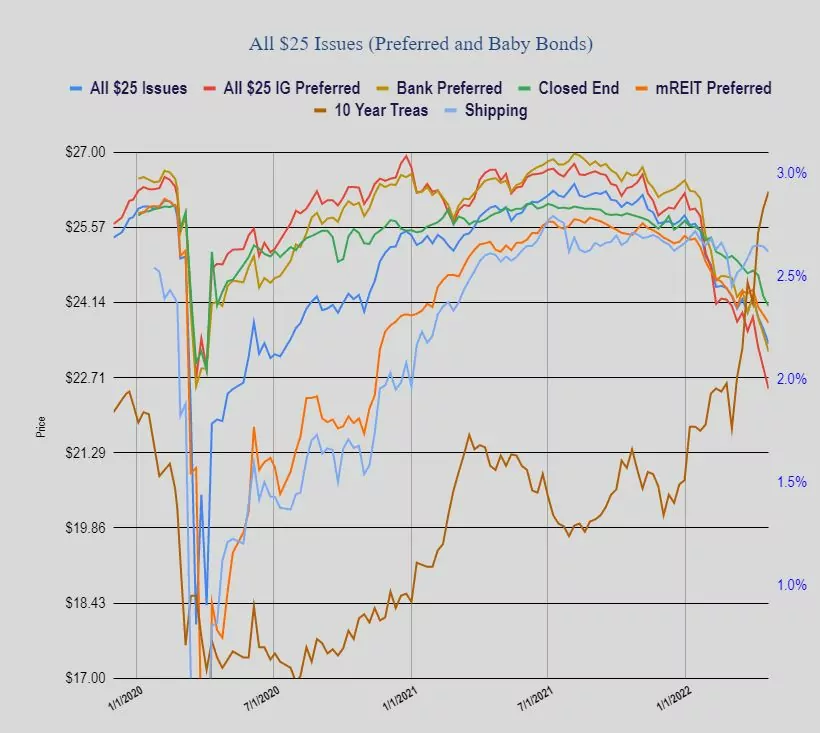 Last week we had 1 new income issue price. Business development company Saratoga Investment Corp (SAR) priced a new baby bond with a coupon of 6%. This issue is not yet trading but should be either this week or early next week.