Well will we see a bunch of volatility this week like we did last week? I personally could do without excitement—I like things drifting along–boring is great. Unfortunately we may well see another week of giant sized ups and downs.
This week we have the jobs number for September being released on Friday. With the tapering of quantitative easing likely baked into the cake for a December start this number is seemingly not as important as it has been the last few months, but no doubt Chair Powell will watch it close and it could make a difference in the rate of taper.
The S&P500 moved in a range of 4289 to 4457 last week closing at 4357 which was a fall of just over 2% on the week. We are about 4% off of record highs–hardly a big selloff.
The 10 year treasury moved in a range of 1.46% to 1.57% closing the week out near the low at 1.465%. As rates move higher more demand is created as folks tiptoe to where they can find the most risk free rate–even as low as it still is. With funds in money market accounts (see chart below) right at $5 trillion you can be certain there is plenty of money looking for a better home.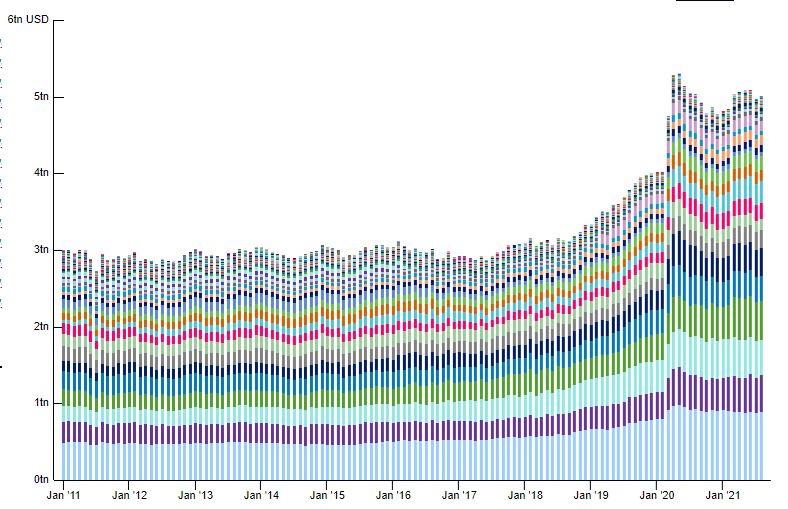 The Fed balance sheet took the normal occasional tumble last week falling $42 billion to stand at $8.45 trillion.
The average $25 preferred and baby bond fell by 3 cents last week–essentially unchanged. Investment grade preferreds were off 3 cents, banking preferred issues off by 6 cents and mREITs off by 4 cents. CEF and shipping preferreds were both up, by 2 cents and 12 cents respectively.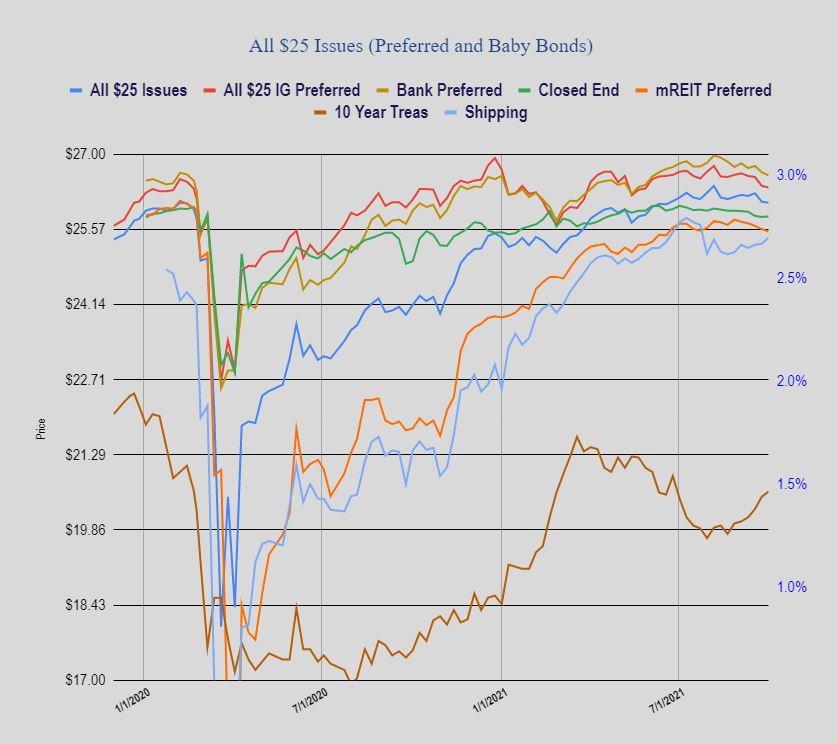 Last week we had just 1 new income issue price.
Tele-medicine company LifeMD (LFMD) priced a new issue of preferred stock with a coupon of 8.875%. This issue has a bonus payments for early redemption.
I have seen no trading in this issue at this point.