Well geopolitical factors may well determine where we go this week in both stocks and bonds this week–the middle east situation is damned dangerous. To get into the weeds on the topic deeper will turn it into politics–which I won't do – but suffice to say it could drive markets – including energy markets.
Last week the S&P500 moved up just a tiny bit – up .4% from the close the previous Friday. Honestly it was fortunate that that stocks held up given the hotter than expected producer prices and consumer prices announced–of course that is the way it works–expect the unexpected.
Interest rates ended the week at 4.63% – a full 15 basis points lower than the previous Friday–on the back of hotter inflation (??)–but likely the middle east war has caused a rush to safety–we could see more safety related moves.
This week we will have a multitude of economic reports, but a large share of them will be housing related. Personally I always watch housing numbers closely–it is because I think a deep housing slump will reverberate through the economy strongly. Housing and employment–2 critical indicators as far as I am concerned. Looking at the schedule it looks like we will have way too many Fed yakkers–so are they dovish or hawkish this week?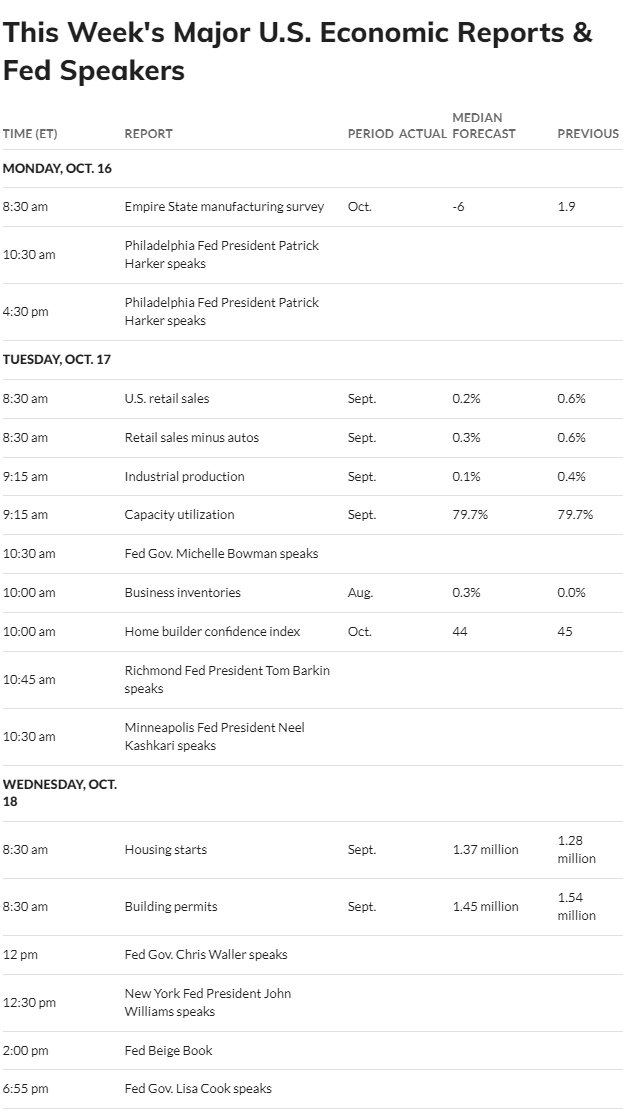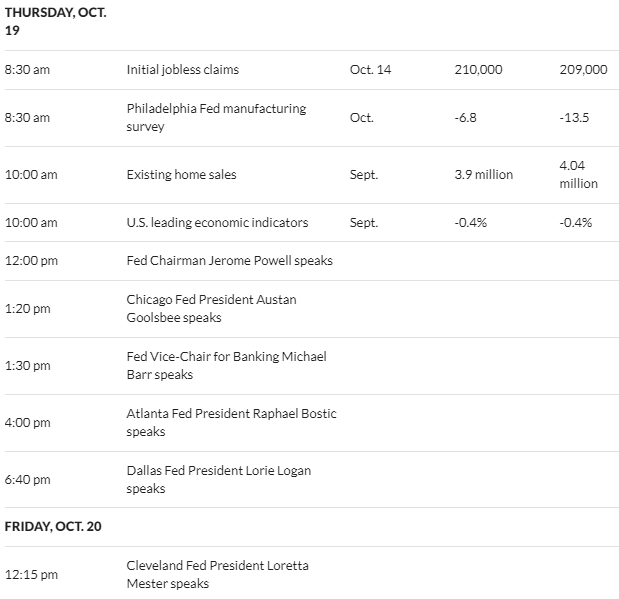 The Federal Reserve balance sheet moved just $3 billion lower last week–with targets still at $95 billion/month of run off – look for some big drops in the next 2 weeks.
The average $25/share preferred and baby bond moved 9 cents lower last week, with investment grade issues down 16 cents, banks down 12 cents, CEF preferreds popped higher by 13 cents, mREIT issues higher by 12 cents with shippers off 2 cents.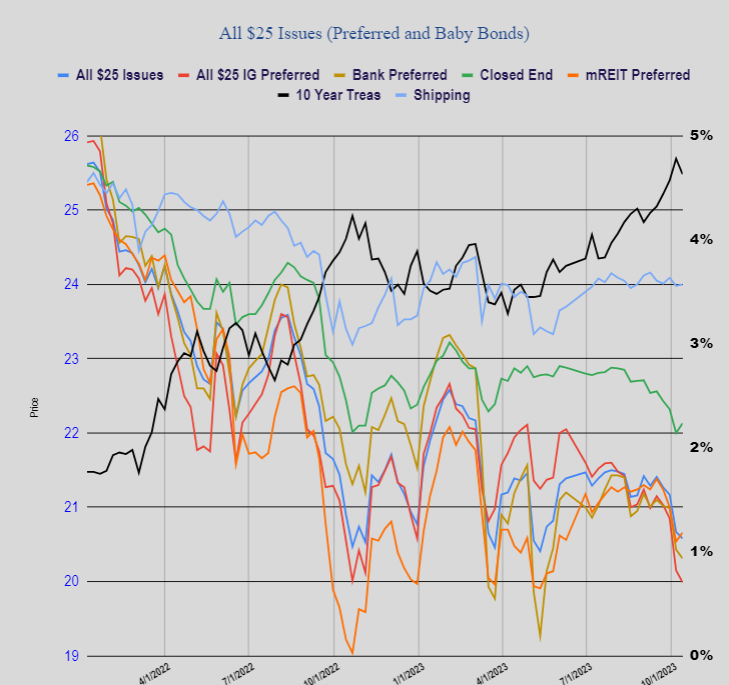 As usual there were not any new income issues priced last week.