The S&P500 moved lower last week–a rare down week, but only lower by about .4%–a measly 17 S&P points. The range w really tight as well for the week–a low of 4372 and a high of 4430.
The 10 year treasury closed the week at 1.239% which was a drop of near 5 basis points from the close the previous Friday.
The Federal Reserve balance sheet took a little breather from the never ending growth–falling by $19 billion, but we all know the rise resumes shortly.
The average $25/share preferred and baby bond rose by 12 cents last week. Investment grade rose 13 cents, CEF preferreds rose 7 cents. Ocean shipping preferreds fell a giant 55 cents/share last week as Altera Infrastruture (ALIN) suspended dividends on their preferred shares–I removed the ALIN issues from the averages but other shipper fell in sympathy with the ALIN suspension.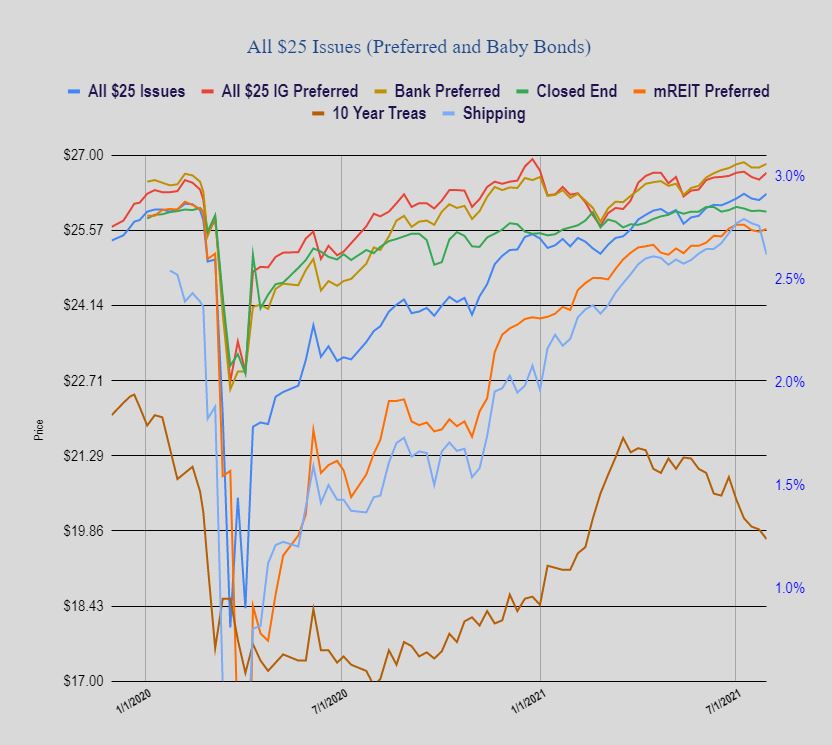 Last week we had just 2 new $25/share income issue priced last week (along with a 3rd announced-not priced–B Riley)
Capital One Financial (COF) sold a new issue of 4.25% Non-Cumulative which is trading on the OTC grey market under ticker COFNP. The issue last traded on Friday at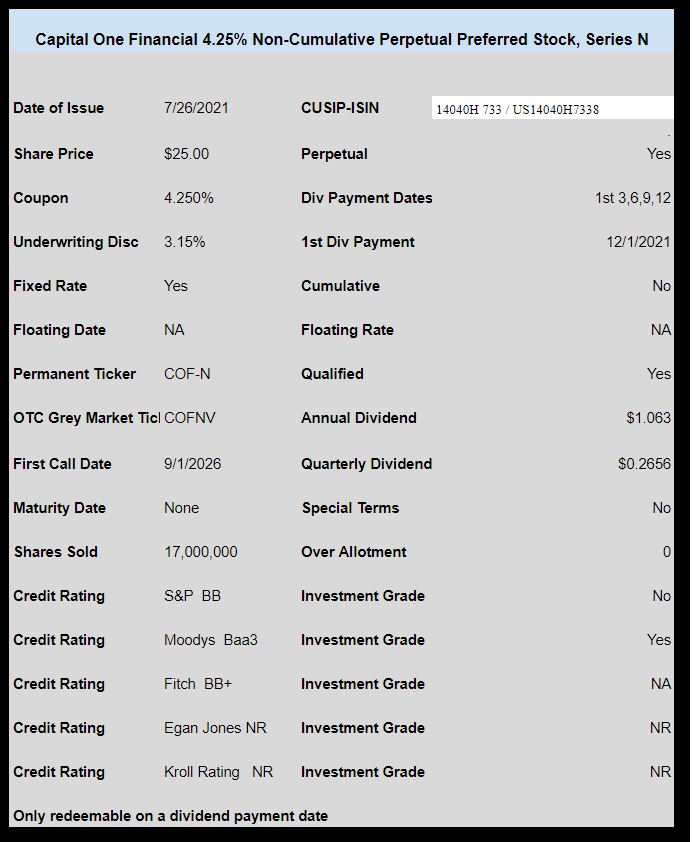 Silvergate Capital (SI) sold a new issue of non-cumulative preferred stock with a coupon of 5.375%. The issue is trading on the OTC grey market under ticker SIVNL (originally SIVNV) and closed last Friday at $24.65.