A quiet week in the equity markets for sure. The S&P500 moved in a range of 4061 to 4189 before closing the week at 4156 which is less than a 1/2% loss on the week. This is only about 2% off of record highs.
Interest rates (as represented by the 10 year treasury) closed the week at 1.63% after being as high as 1.69% during the week. Thus far in recent months we are in a pop higher and drift lower mode–I wonder what will kick it higher? We know that inflation is running plenty high, but whether this situation continues is not know. When is the appetite for never ending government bond issuance satisfied?
The Federal Reserve balance sheet jumped by a giant sized $92 billion—weeeee up we go–of course, over time, by around $120 billion a month.
The average $25/share preferred and baby bonds closed last week at $25.82 which is a gain of 12 cents on the week. Investment grade preferred rose 11 cents, CEF preferred rose 4 cents and mREIT preferred up 14 cents–all in all a relatively quiet week for income investors.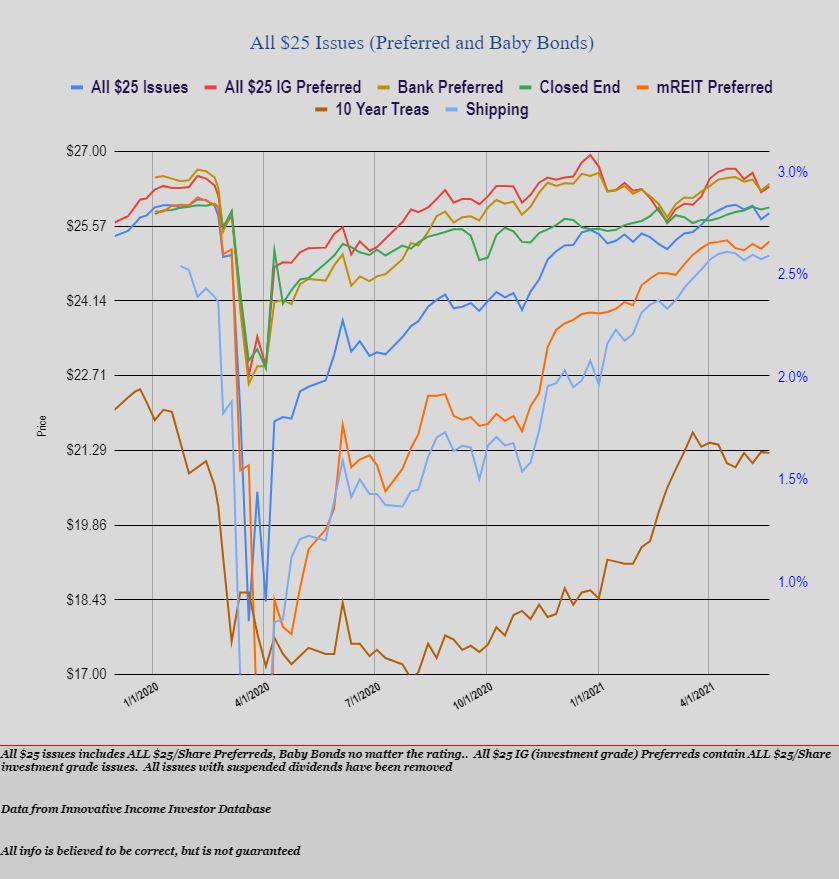 There were 3 new income issues priced last week.
Brookfield Infrastucture Finance sold an investment grade subordinated note with a maturity in 2061. The ticker is BIPH. The issue has not traded — but should trade in the next couple of business days.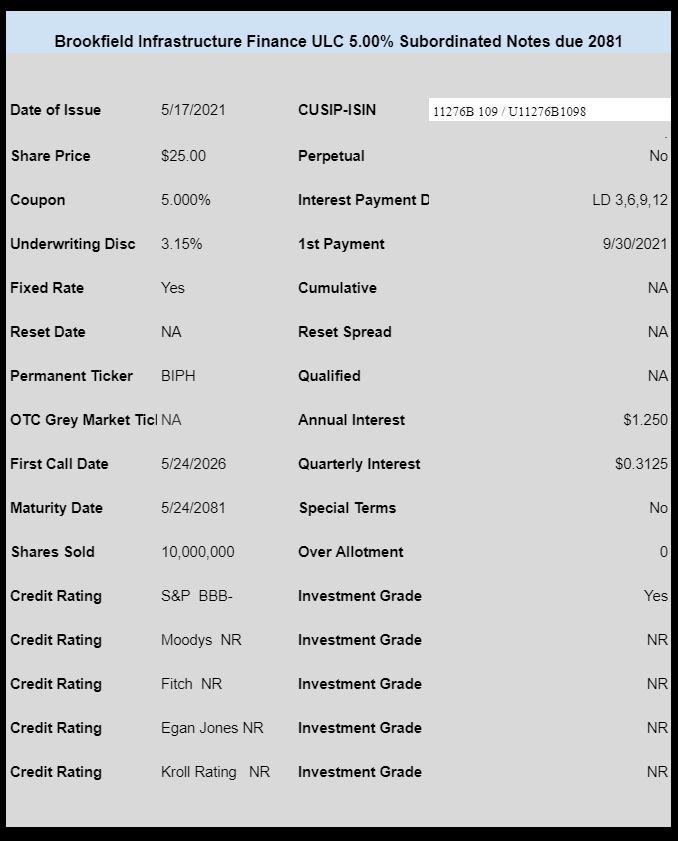 BDC First Eagle Alternative Capital (FCRD) sold a new issue of 5.00% notes with a short maturity in 2026. The issue is not yet trading but should trade this week.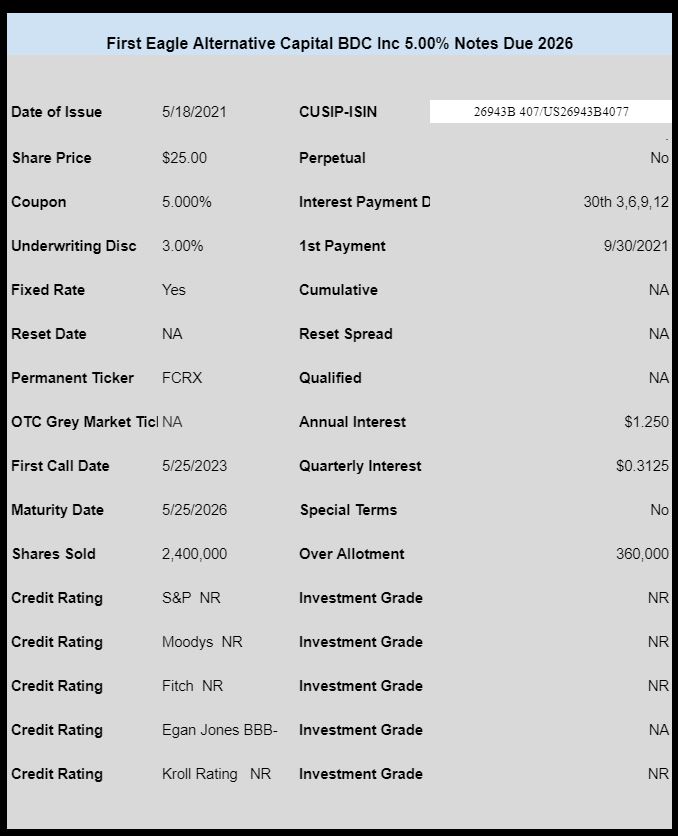 Lastly Federal Agricultural Mortgage (AGM) sold a non cumulative perpetual preferred with a coupon of 4.875%. This issue is now trading under OTC grey market ticker AGMGP and closed on Friday at $25.00.