Another week and another record close for the Standard and Poors 500. The index closed the week at 4129 which is a gain of about 3% from the previous weekly close on 4/1 of 4020.
The 10 year treasury moved in a 1.63% to 1.74% range before closing the week at 1.67%–a slight decrease from the close the previous weeks close of 1.68%.
The Fed balance sheet rose by $19 billion last week–no surprises.
The average $25/share preferred and baby bond rose last week by 9 cents. Investment grade issues rose by a strong 13 cents with banks jumping 13 cents and mREITs rising by 2 cents.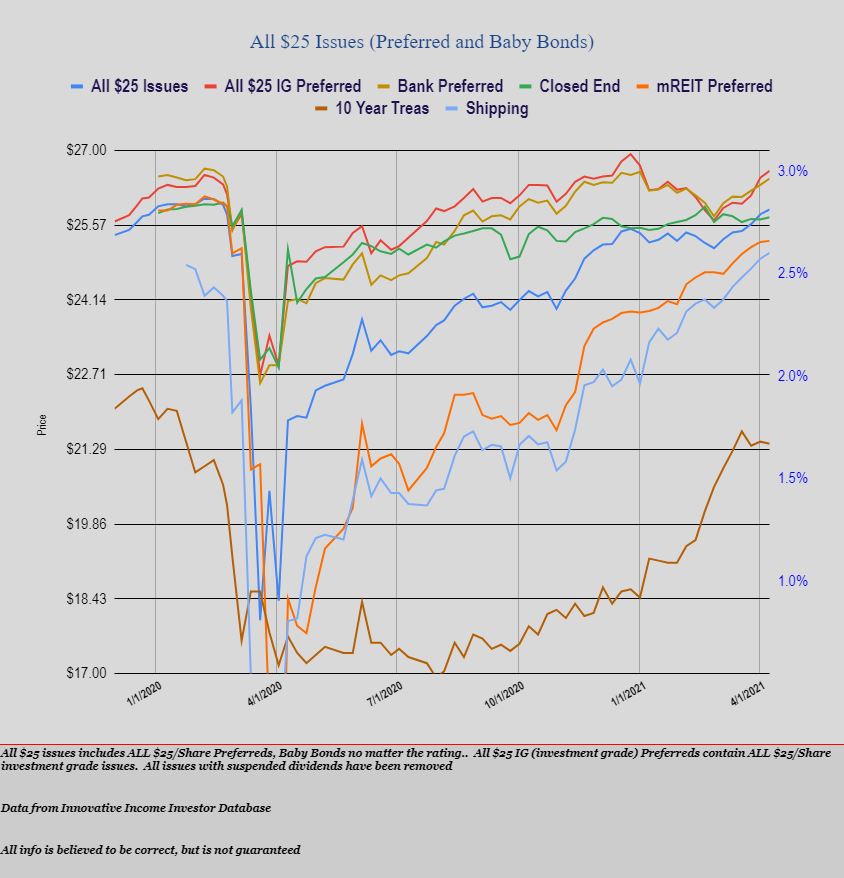 Last week we saw 3 new income issues being priced.
Textainer Group Holdings (TGH) sold a new fixed rate reset issue with an initial coupon of 7%. The issue is trading on the OTC grey market under the temporary ticker TGHLF and closed on Friday at $25.80.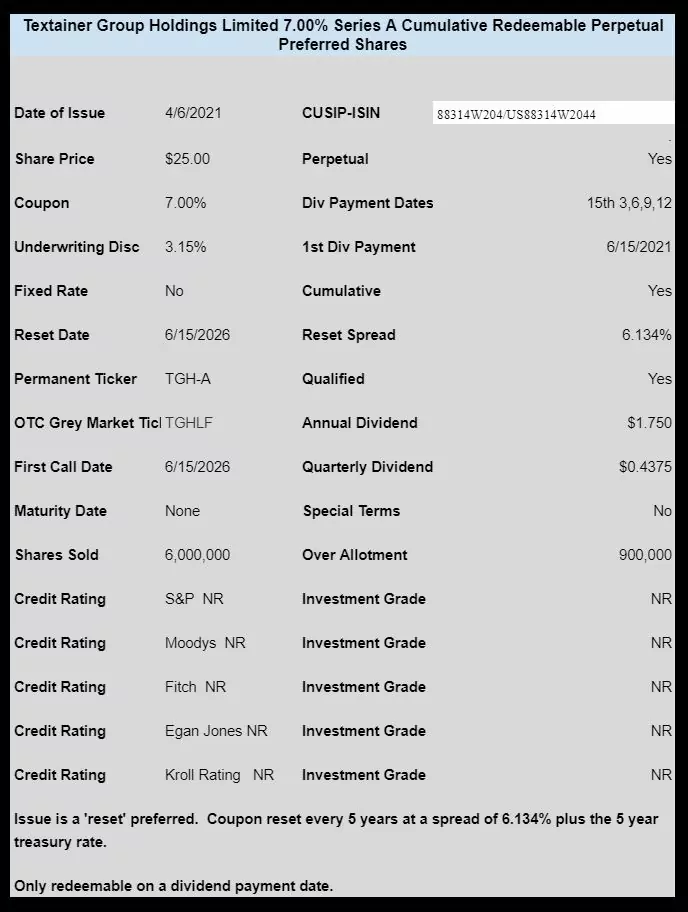 Brookfield BRP Holding (a division of Brookfield Renewable Partners) sold a new baby bond with a coupon of 4.625%. The issue is not yet trading, but should be trading later this week. A ticker was not announced as of yet.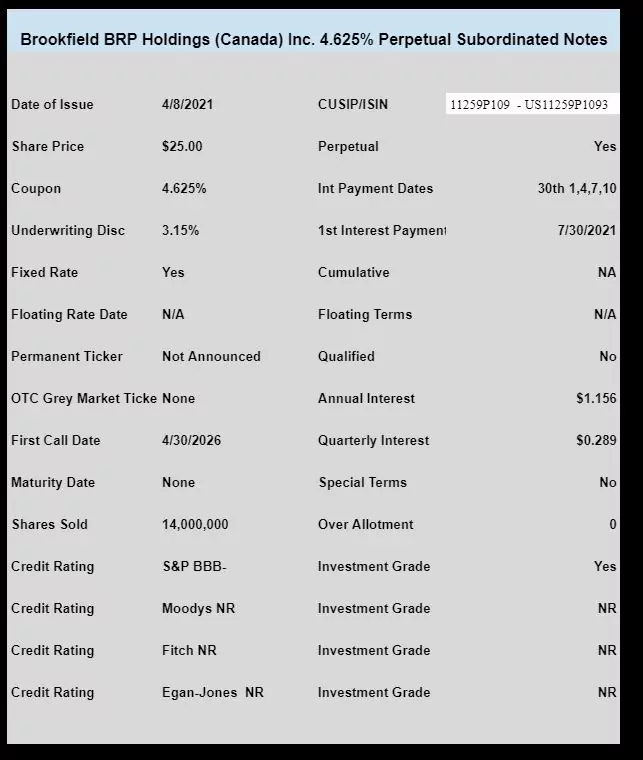 KKR Real Estate Finance Trust (KREF) priced a new issue of preferred stock with a coupon of 6.50%. The pricing came late Friday and the SEC filing was not available until this morning (Monday). No OTC ticker has yet been posted.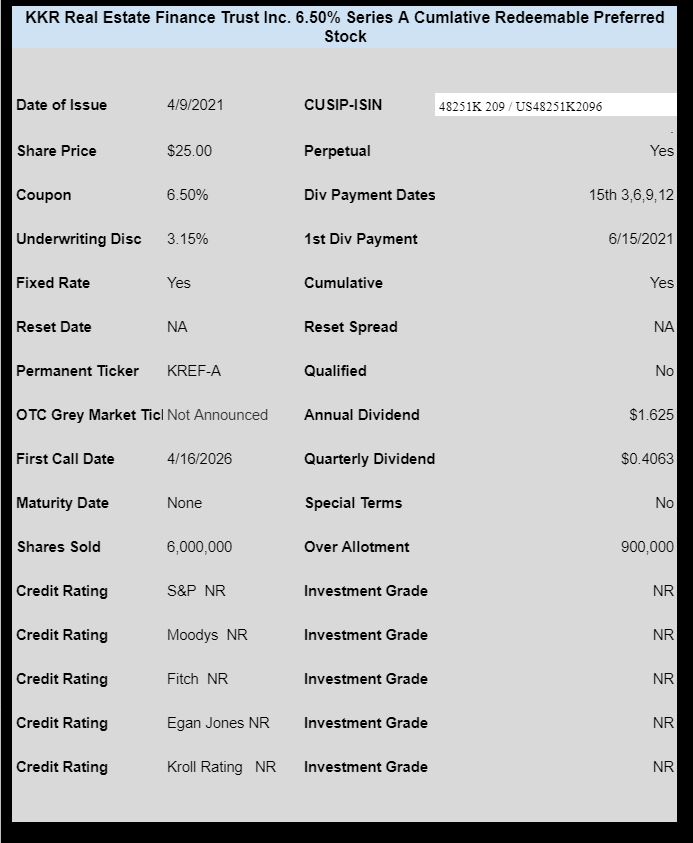 The pricing term sheet can be found here.