Time to get another week underway. I am expecting markets to move higher in the coming week. This is a safe prediction because equity markets move higher almost every week and if prices move lower we can expect the 'buy the dip' crowd to come in and send prices back up.
Last week we had new unemployment claims move a bit higher, but we had strong job creation. Interest rates moved lower on the claims number only to turn around after job creation was announced on Friday and move back into the 1.70% area.
The S&P500 moved higher last week by around 1% to close at 4019.87–a record close of course.
Fed Balance Sheet assets fell by $31 billion last week–continuation of the stair step move higher–always higher.
The 10 year treasury closed trading at 1.68% last week, although trading on the futures market on Friday was just over 1.70% (as markets were closed and employment numbers were released Friday).
The average $25/share preferred stock and baby bond moved higher by 19 cents last week. Investment grade moved higher by 34 cents, banks by 11 cents, mREIT preferreds by 10 and the lowly shippers higher by 19 cents.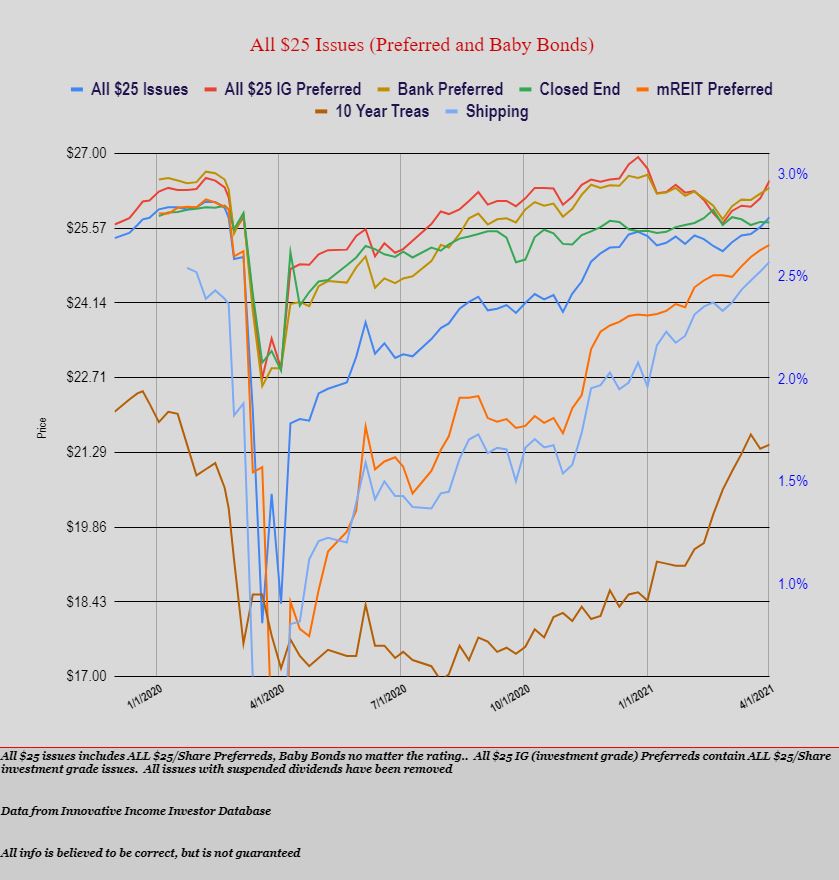 Last week was a slow week for new income issues as there were no new issues announced.