The S&P500 took a bit of a spanking last week closing the week at 3811 after closing the previous week at 3907–a loss of around 2.5%. In spite of this loss the index is only 3% or so from an all time high closing high.
The 10 year treasury yield sprinted as high as 1.61% on Thursday before setting back nicely to close Friday at 1.46%. Inflation expectations and poorly received treasury note auctions contributed to weak bond prices. Higher rates contribute to higher rates – a vicious circle as potential buyer back away from U.S. Debt believing they may take an instance loss in their capital. With good fortune rates will stabilize for the coming week.
The Federal Reserve balance sheet grew by $33 billion last week–relative calm before the inevitable storm once the new $1.9 trillion stimulus package is passed.
The average $25 preferred stock and baby bond price followed the same trend last week as in the last few previous week. The average issue fell in value by 10 cent, while investment grade issues fell by 20 cents and junkier mREIT preferreds were even. So once again junk issues outperform quality.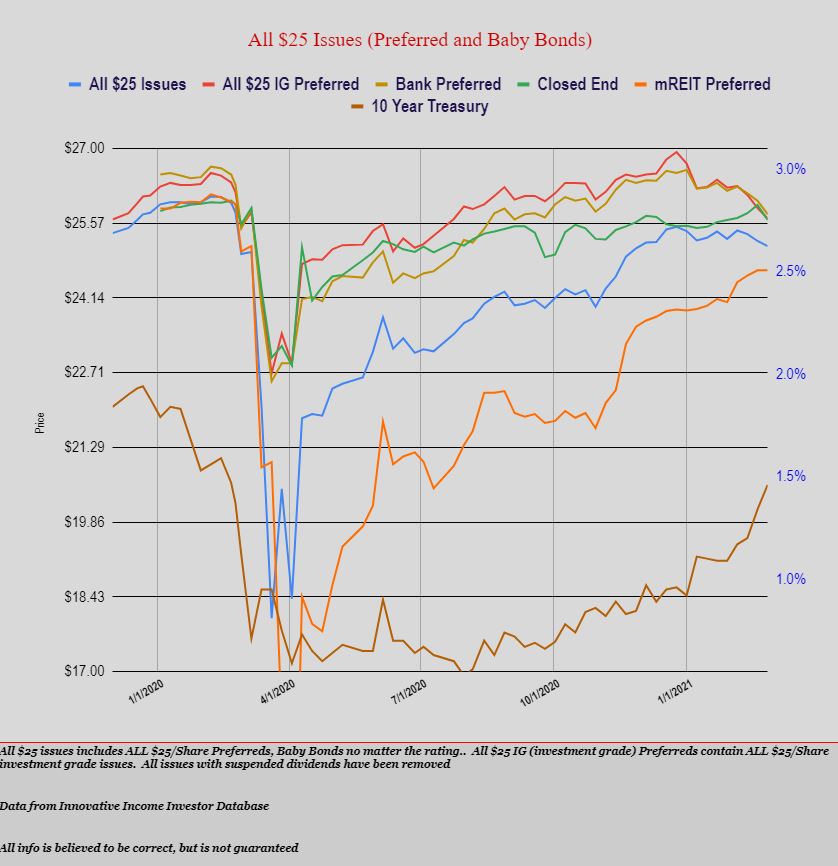 Last week we had 3 new income issue come to market.
Telephone and Data Systems (TDS) brought a new 6.625% preferred to market. The issue is trading on the OTC grey market under ticker TDSUP and closed last week at $24.85.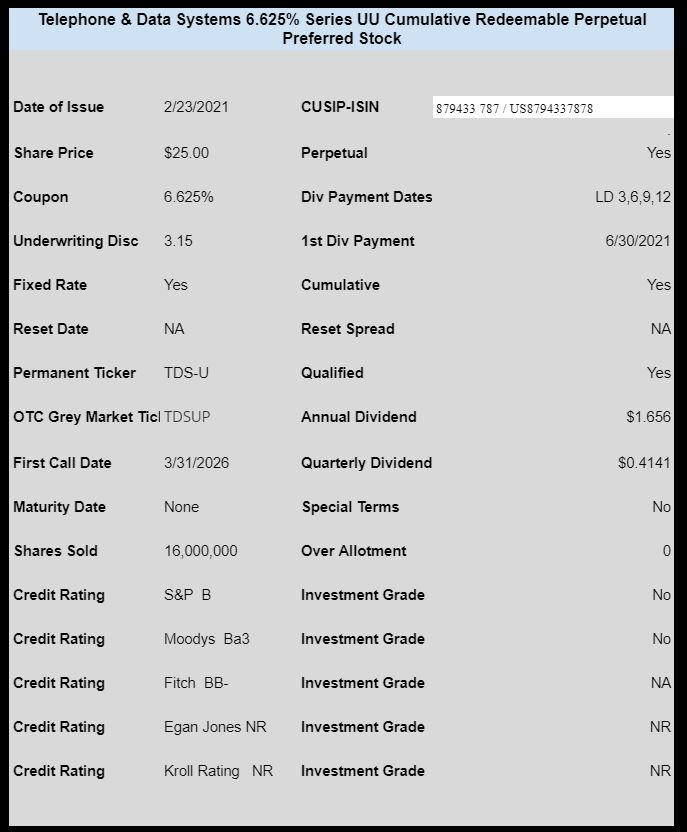 BDC Gladstone Investment (GAIN) sold a new baby bond with a very meager coupon of 5%–with a maturity date in 2026 it is obvious that short dated paper is very prized. The issue is not yet trading as far as I can tell.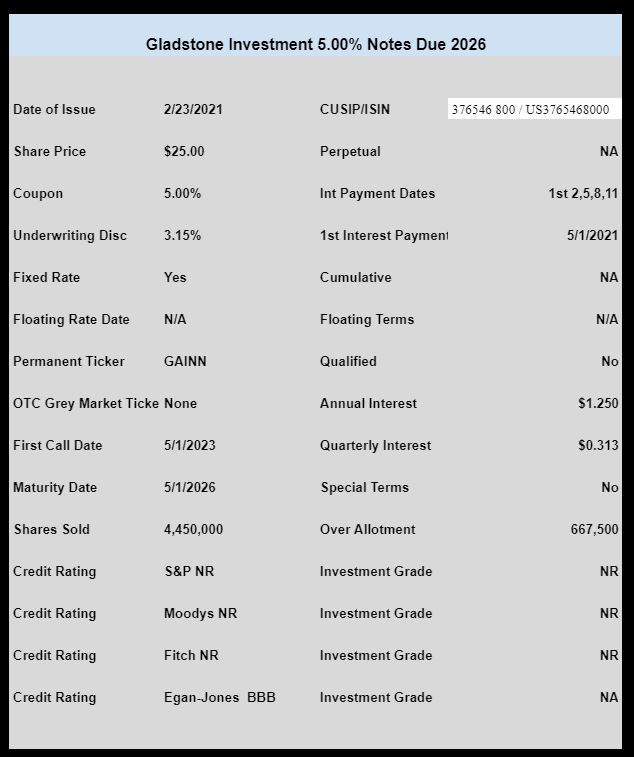 Texas Capital Bancshares (TCBI) has sold a new perpetual preferred stock with a coupon of 5.75%. This issue is trading under OTC grey market ticker TCBLL and closed on Friday at $24.58.