Last week the S&P 500 traded in a range of 3885 to 3950 before closing the week at 3907–this is about a 7/10% loss on the week.
The 10 year treasury yield traded in a range of 1.24% to 1.36% before closing the week at 1.345%. This is a sizable gain of 14 basis points above the close on the previous week.
The Federal Reserve balance sheet jumped by a giant $115 billion to $7.55 trillion–the highest balance ever (of course).
The average $25/share preferred stock fell by 13 cents. Once again, because of the continuing jump in interest rates, the high quality issues fell the most with investment grade issues falling by 25 cents. Banks fell by 14 cents, mREIT preferreds rose by 10 cents and shipping rose by 8 cents.
Investment grade issues have now fallen about 4% from their peak which was around the start of the new year.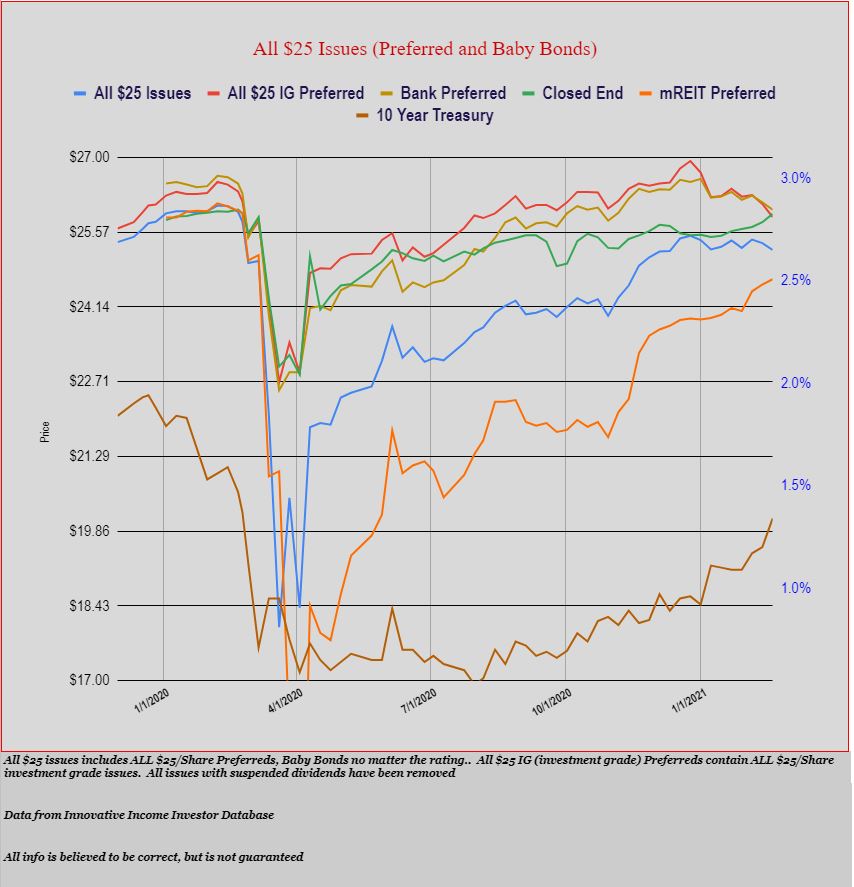 There were no new income issues sold last week.