With critical consumer confidence continuing to be measured at a very low level, relative to readings just 6 months ago, commons stocks, as measured by the S&P500 continue to move higher.
The University of Michigan Consumer Sentiment survey tells a different story than the stock market–this will not end well–although it may remain irrational for quite a long time.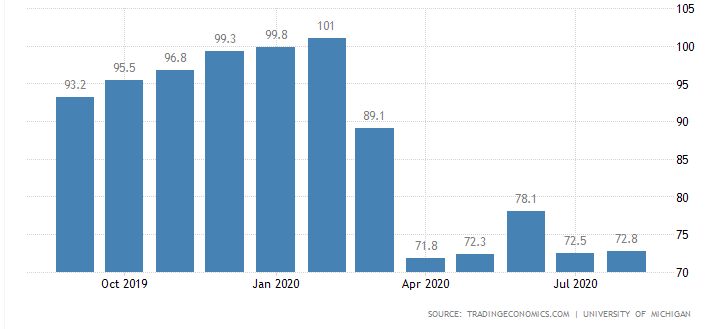 The index traded in a range of 3354 to 3400 closing the week at 3397 which was 3/4% higher than the Friday before.
The 10 year treasury, which had closed at a recent weekly closing high of .71% the Friday before fell back to close at .64% Friday. Weekly jobless claims spiked up to 1.1 million versus a forecast of 910,000 which helped to keep rates moving lower. Is this the double dip fall in employment?
The Fed Balance Sheet grew by a pretty healthy amount last week–$53 billion–the largest amount since 6/10/2020. The Fed has announced plans for the period of 8/14 to 9/14 to purchase $80 billion in treasurys–so after modest purchases the last few weeks a large jump is no surprise.
The average $25/share baby bond and preferred stock moved slightly higher–up 13 cents/share. Banks were the strongest group – up 30 cents. Investment grade issues were up 16 cents, CEF issues up 4 cents and utility issues up 17 cents. mREIT issues were flat.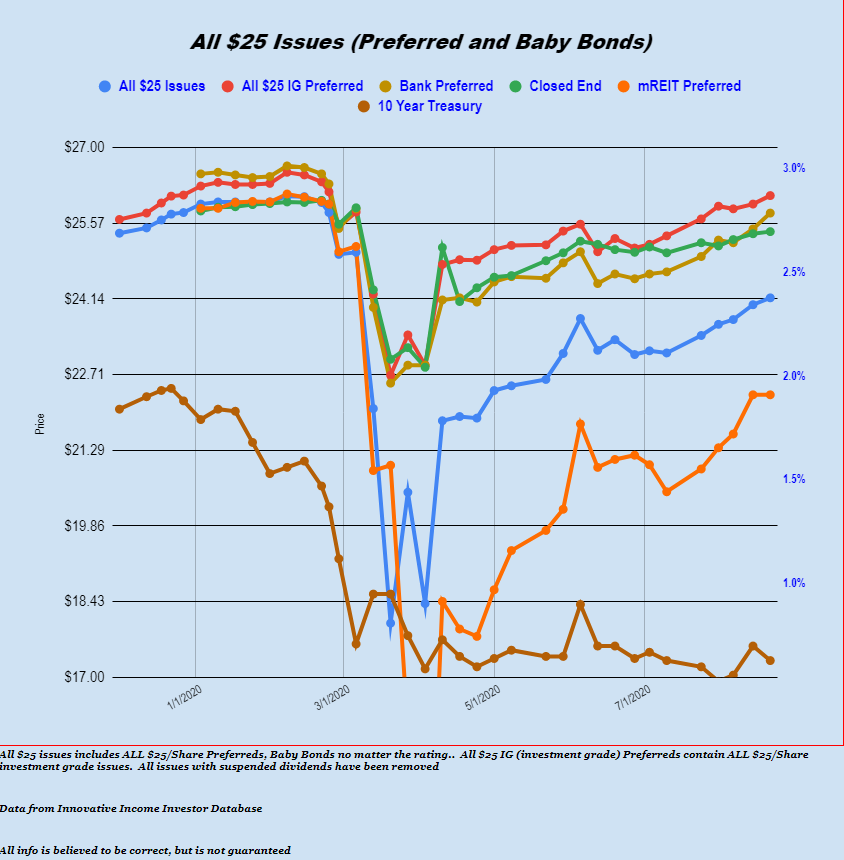 Last week we had 3 new issues price.
Prudential Financial (PRU) priced a new 4.125% Junior Subordinated Note. I am not aware that this issue is trading as of yet, but I believe I saw a few folks buying via their brokers bond desk in the $25.30-$25.40 area.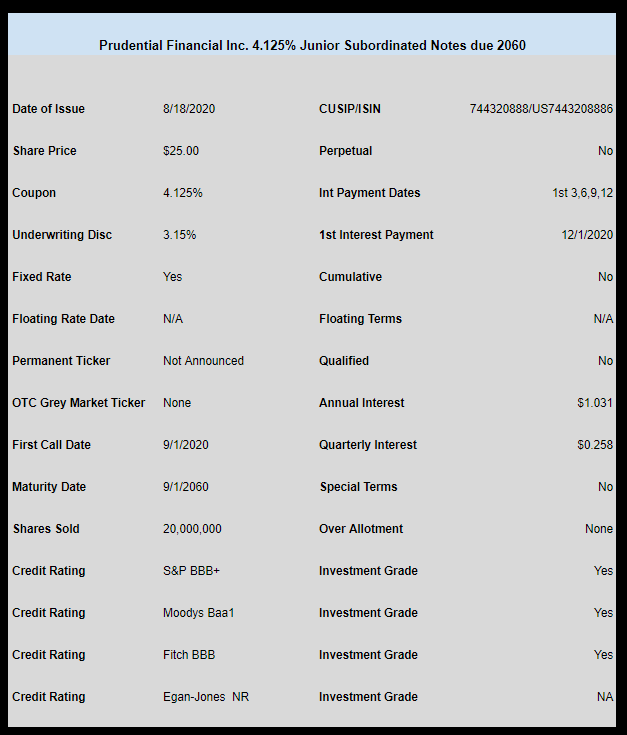 Small bank holding company CNB Financial priced a 7.125% non-cumulative preferred. The issue is trading now under the OTC temporary ticker CCNEL and last traded at $25.26.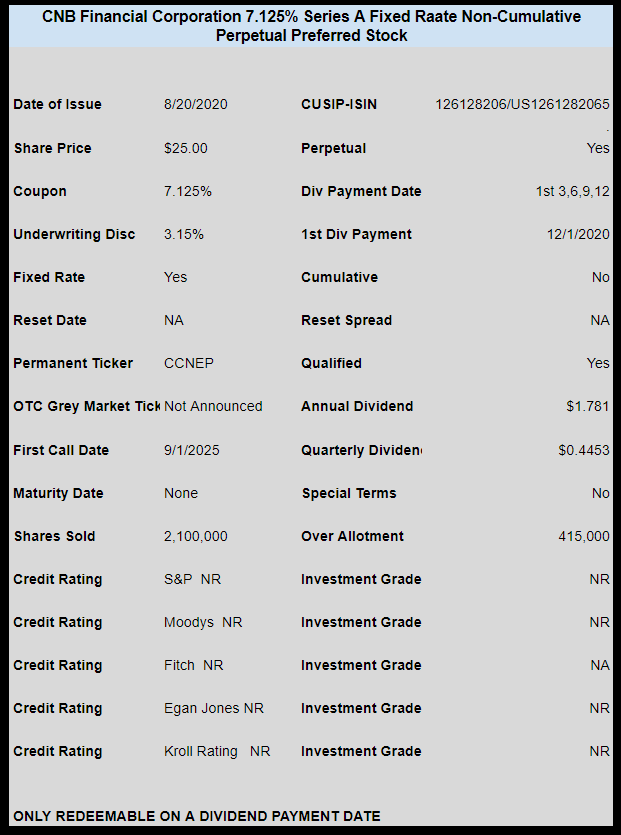 Lastly lodging REIT DiamondRock Hospitality (DRH) priced a new cumulative preferred with a coupon of 8.25%. The issue is now trading under OTC temporary ticker DRHPP and last traded at $24.70.