The S&P500 traded in a range of 3326 to 3379 before closing the week at 3373–there was a gain of a bit less than 1% on the week.
The 10 year treasury yield traded in a range of .55% to .72% before closing at .71%–the highest weekly close since June 5.
The Fed Balance Sheet grew by $12 billion last week–the 1st increase in 3 weeks. With interest rates popping last week because of relatively massive supply from the treasury we may well see the balance sheet grow at a faster clip ahead–we will see if there is enough liquidity sloshing around to soak up the issuance.
After pausing 2 weeks from relentlessly upward movement the average $25/share preferred stock and baby bond moved higher again last week. The average issue moved 1% higher with lodging issues moving 3% higher, mREIT issues moving 3% higher while utilities moved just 1/2% higher. Investment grade issue just barely moved higher by less than 1/2%. Obviously the theme is junkier issues drove the week higher.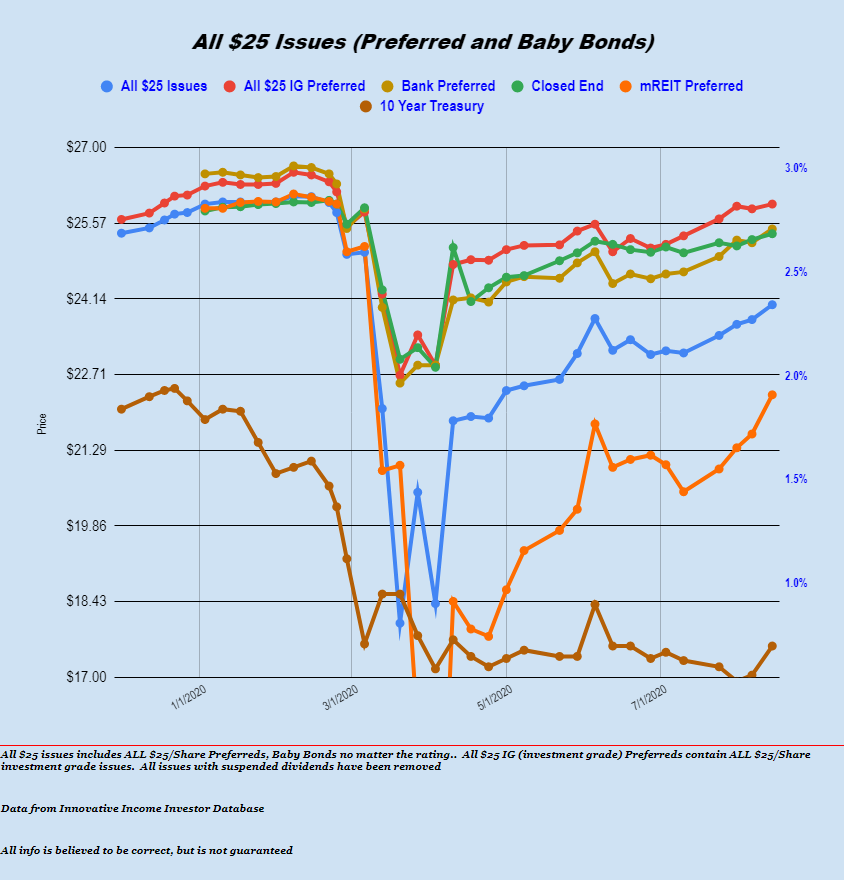 We had 3 new income issues sold last week.
US Cellular (USM) priced a new issue of baby bonds at 6.25%. The ticker will be UZD when the issue begins to trade (no OTC trading)–I note that eTrade has the ticker 'set up'.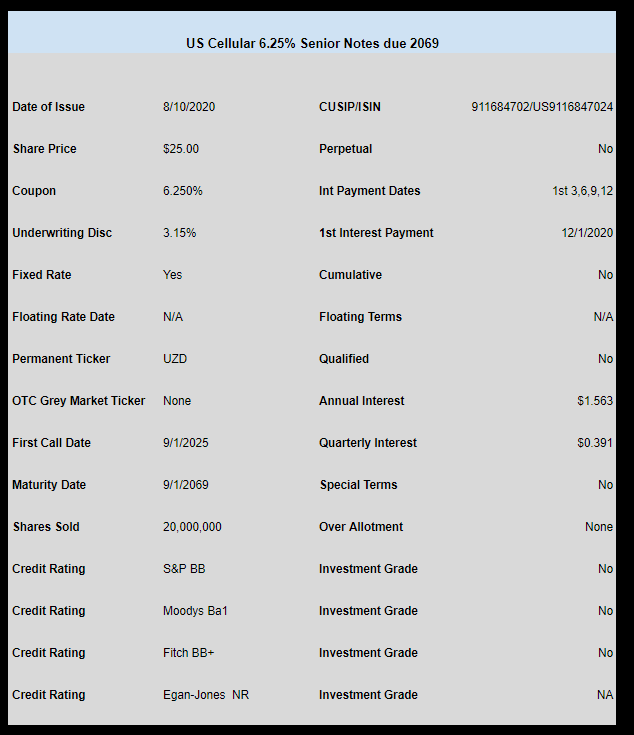 Self storage giant Public Storage (PSA) priced a new issue at the rock bottom coupon of 4.125%. In spite of the coupon the issue closed trading last week at $25.48–trading on the OTC market–ticker PSAGL (note the OTC ticker below is not correct–changed after publication.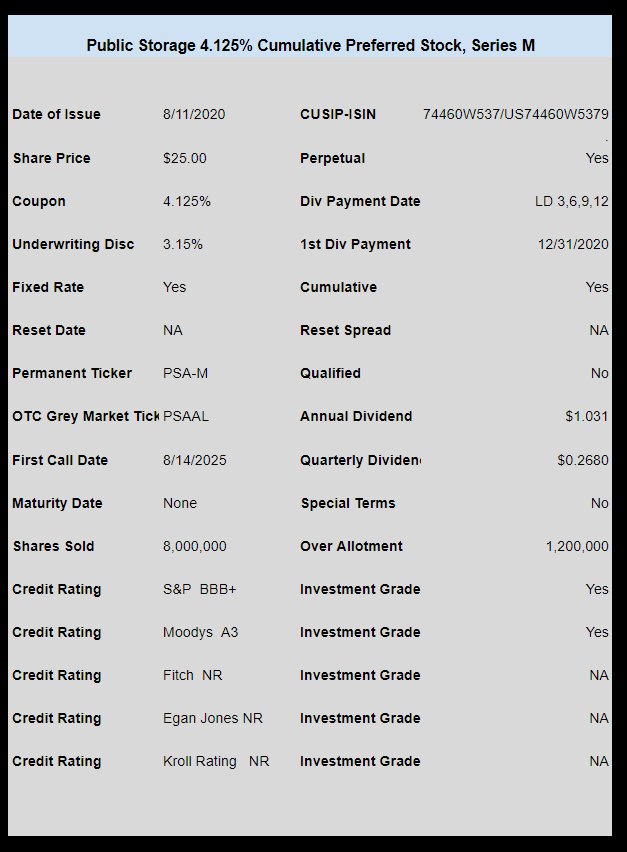 Lastly Federal Agricultural Mortgage Corp (AGM) priced a new issue at 5.25%. The issue is trading on the OTC market under ticker AGMFP—closed trading last Friday at $25.02.