Tele medicine company LifeMD Inc. has priced the previously announced perpetual preferred.
They have priced 1.4 million shares with a coupon of 8.875%. There are another 210,000 shares available for over allotment.
The issue becomes redeemable 1st starting on 10/15/2022 at $25.75 plus accrued and unpaid dividends. The redemption 'bonus' then reduces 25 cents/year until 10/15/2025 at which time redemption is at $25/share.
The company is escrowing the 1st 8 quarters of dividends for this issue.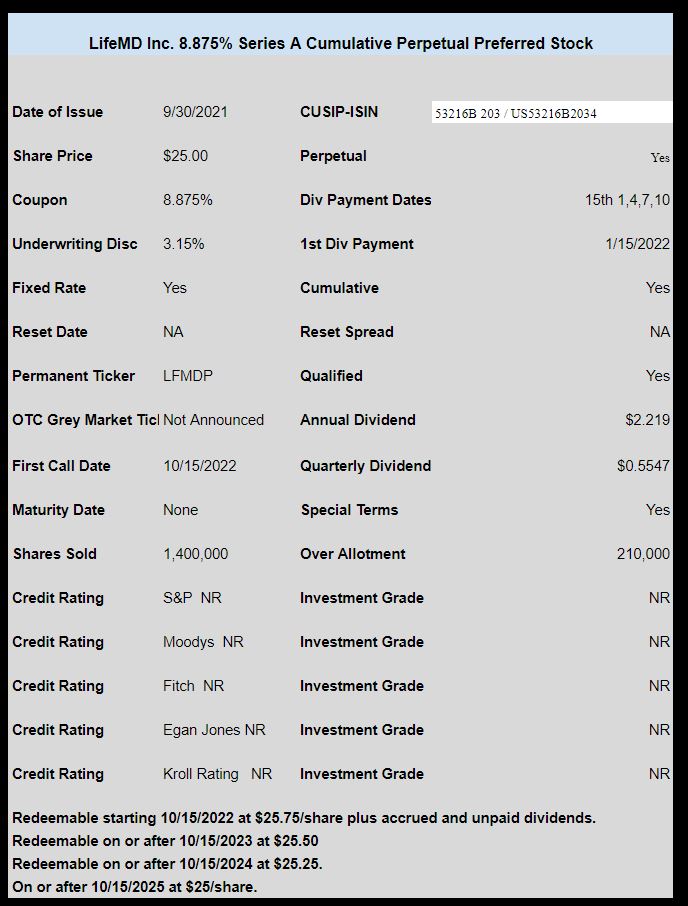 The pricing term sheet can be read here.