JMP Group (JMP) has announced a partial call of their 7.25% baby bonds that have a maturity date in 2027 (JMPNL).
There are 2 million shares outstanding and they are calling $10 million (400,000) worth of the shares effective 2/4/2021. The call is $25 plus accrued interest.
Shares were trading at $24 so this is incrementally profitable for holders.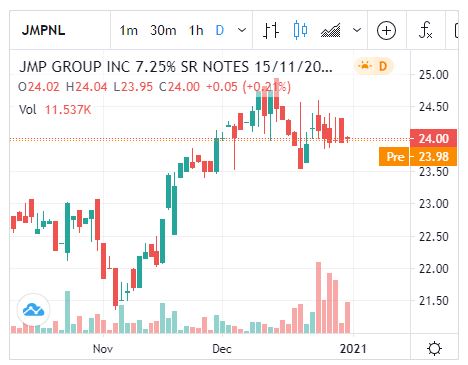 Barbara was on this call on Reader Initiated Alerts.