Not that it matters all that much to me that equities would move to all time highs, but equities can (and do) drag preferreds up and down in sympathy when markets move sharply. Right now the S&P500 is just 2% off a 52 week high and around 5% off an all time high–extraordinary performance in a time of sharply higher interest rates. What is my guess on the odds of moving to all time highs? New highs will be seen in the 1st or 2nd quarter of next year–1 simple premise–money, money, money! We have all seen the charts before – money market fund balance charts (below). Higher interest rates have moved money to MMFs – peaking interest rates will start the move back to equities and it will take only a tiny amount of movement from income securities (including MMFs) to move equities to all time highs.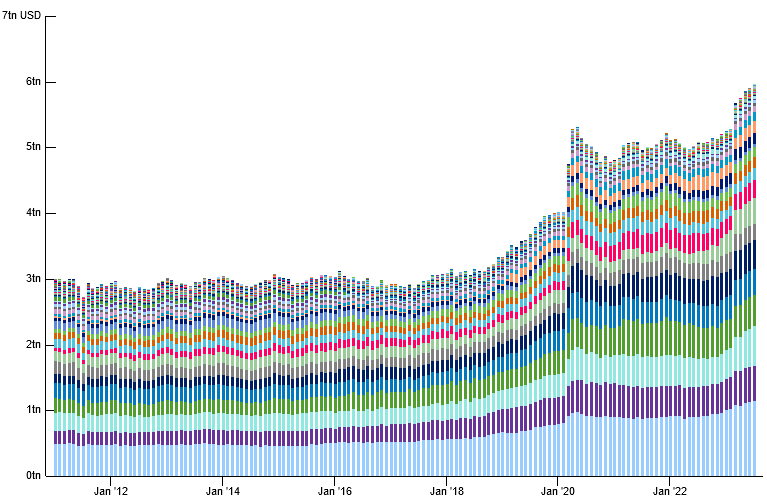 What are the odds I am correct in this 'quess'? ZERO. SO MANY factors at play here and my guess is worth exactly zero.
Equities are up this morning as we await the August employment report and just a modest 170,000 new jobs are forecast with the unemployment rate forecast to remain at 3.5%. Of course this is a 'bad news' is 'good news' story–the lower the employment number the more favorable will be the reaction (at least to a degree). Interest rates as represented by the 10 year treasury are at 4.10%. It should be an interesting day.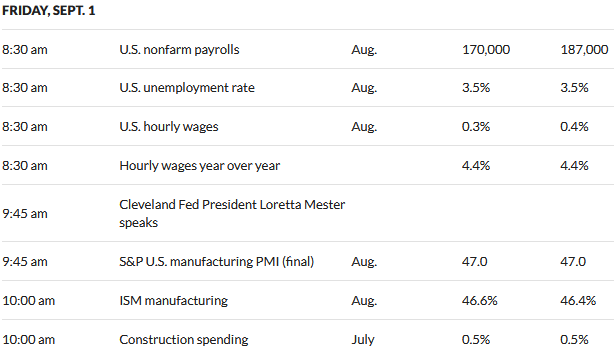 I had a gaggle of treasuries mature yesterday so more dry powder and more decisions to be made. Do I buy more CDs? I mentioned earlier this week that I had bought some JPMorgan 5.6% 1 year, callable CDs–I am loving the 5.6%, but am open to reinvestment risk in 6 months if called–we'll see.