Home builder and land developer Green Brick Partners Inc (GRBK) has priced their previously announced preferred stock offering.
The issue prices at a coupon of 5.75%. The issue is cumulative and qualified.
The issue has the typical 5 year optional redemption available to the company starting in 12/2026.
Egan Jones has rated this issue 'A'.
The issue will likely trade on the OTC market prior to trading on the NYSE, but since the actul 'trade' does occur until today (Friday) no temporary ticker has been announced.
NOTE that I had indicated monthly dividends yesterday–obviously incorrect, they are quarterly. Way too much multitasking happening on my end.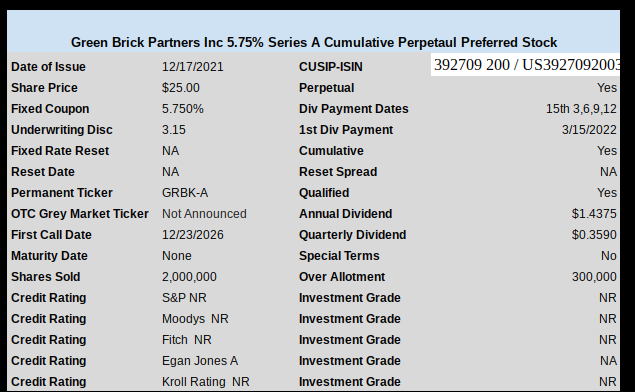 The pricing term sheet can be found here.