FINALLY the OTC Grey market ticker has been posted. It is GBLNP–of course now you have to wait on your broker to update their systems.
Diversified triple net lease REIT Global Net Lease (GNL) has priced their new preferred.
The issue comes with a coupon of 6.875% and it will be cumulative, but non qualified.
This is unrated–they will sell 3 million shares plus 450,000 more for over allotments.
The issue WILL trade on the OTC Grey market–likely tomorrow, but the temporary ticker has not been announced–likely one of the folks will post it here in the morning the minute it is announced.
I may/may not have a personal interest in the issue–probably only if it trades at $24.75 or at least below $25–then our interest might only be for a flip.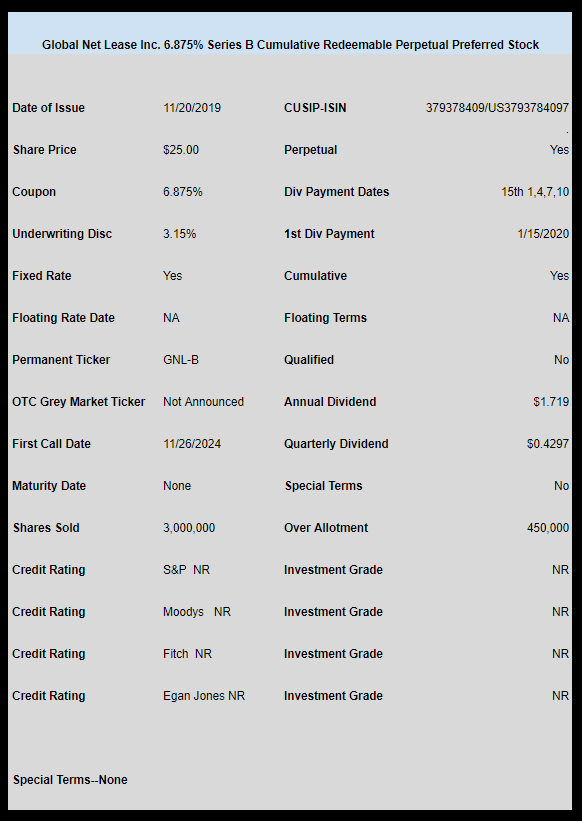 The pricing term sheet can be found here.