Insurance company/asset manager AXA Equitable (EQH) has posted the pricing on the new preferred stock previously announced.
The issue has priced with a fixed rate coupon of 5.25%–slightly better than what I thought it might price.
The issue is non cumulative and qualified and is a fairly large issue with 29 million shares with 4.35 million more for an over allotment.
The shares will trade on the OTC Grey market immediately under ticker AXQEL.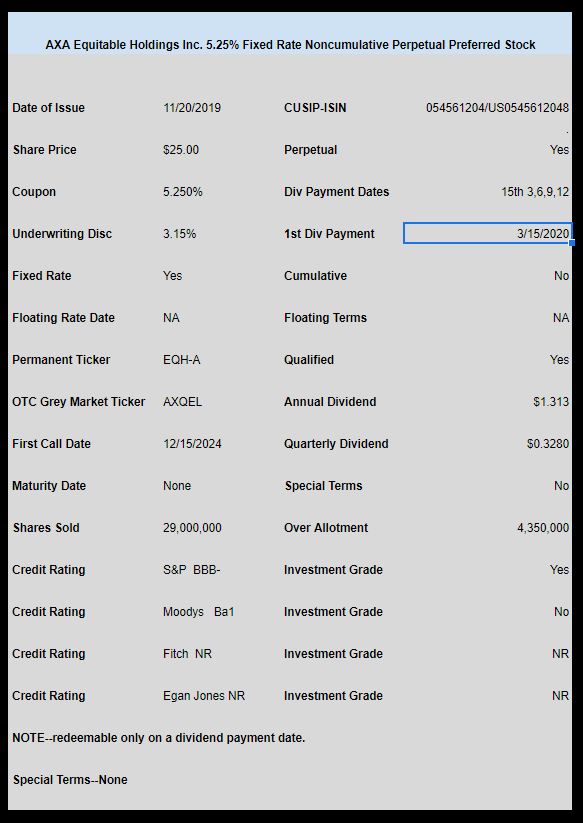 The pricing term sheet can be found here.
Thank you Jerry for having the correct coupon hours ago.