Business development company Gladstone Investment (GAIN) has priced their previously announced baby bonds.
The coupon is a rock bottom 5.00%. The issue is rated BBB by Egan-Jones.
The issue will not trade OTC grey market, but should start exchange trading in a about a week.
The company did announce a conditional call of the GAINM 6.25% term preferred shares yesterday with an effective date of 3/3/2021.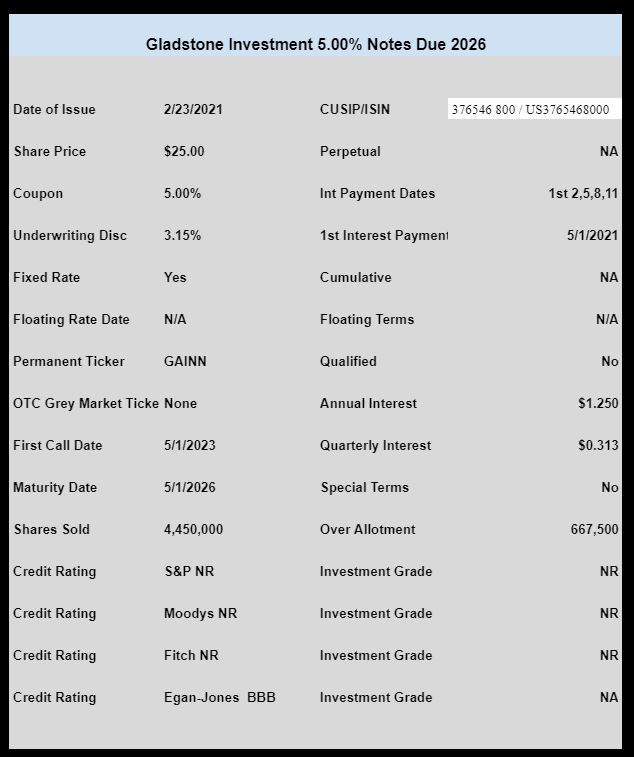 The pricing term sheet can be read here.