Telecom Telephone & Data Systems (TDS) has priced a new issue of preferred stock today.
The issue which is qualified and cumulative, prices at 6.625%.
The company has a number of issues of baby bonds outstanding, but this is their 1st preferred stock issuance (at least in many years). All of their outstanding issues can be seen here.
The issue will trade immediately under OTC temporary ticker TDSUP.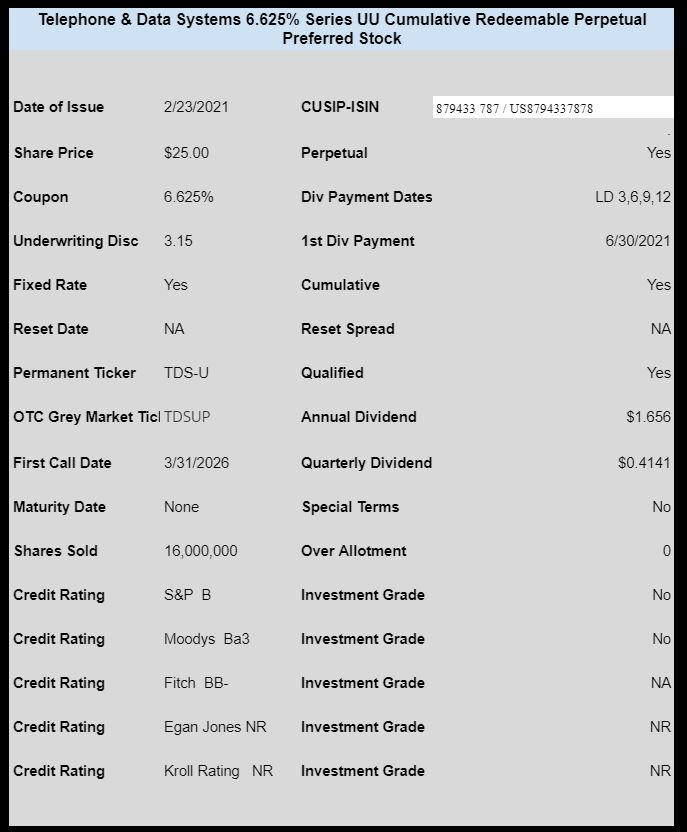 The preliminary prospectus can be read here.
The pricing term sheet can be found here.
J had this early today with a number of others chiming in.