Have you noticed? I suspect most our readers are well aware that the Atlanta Fed model for GDP on 8/24/2023 shows growth predicted at 5.9% annually. If this is anywhere close we are going to have a lot of trouble getting interest rates much (if any) lower. Personally I think this is balony (I didn't try to scrutinize the underlying data).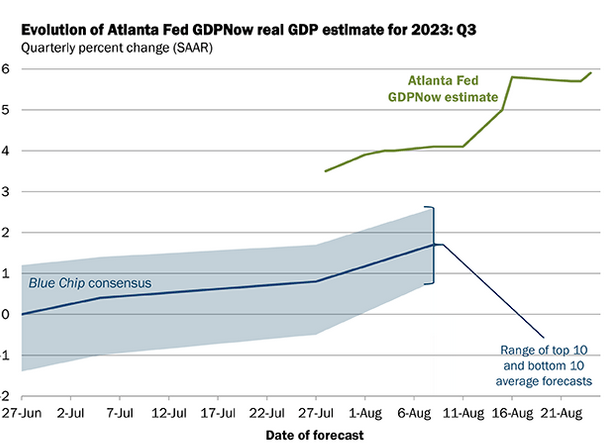 This morning we had the 2nd reading of GDP for the 2nd quarter and it was lowered. Something is wrong somewhere here – somebody's model is broken I think.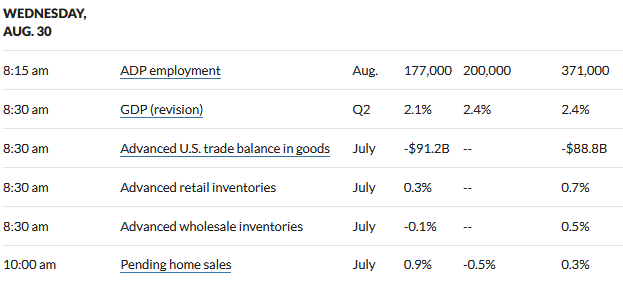 Interest rates are dead flat this morning while equities are trying to decide where to go next – 1st way up and then a tumble, now the S&P500 is up 1/4%–of course where we end up nobody knows.