Fulton Financial (FULT) has priced the previously announced issue of investment grade preferred stock.
Shares priced at 5.125%. Shares are rated Baa3 by Moody's and not rated by Standard and Poor's.
Dividends are qualified, but non cumulative and have an early redemption period starting 1/15/2026 (on redeemable on a dividend payment date).
The issue will trade on the NASDAQ under ticker FULTP after a stint on the OTC grey market starting immediately under the temporary ticker FULPP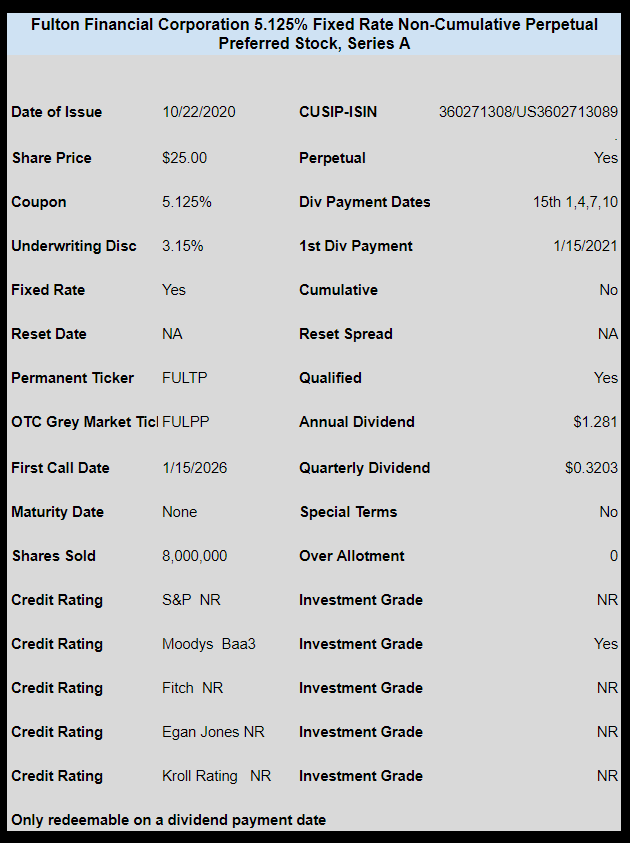 The pricing term sheet can be read here.