$18 billion in assets community banker First Midwest Bancorp (FMBI) is selling a new issue of preferred stock.
The coupon is 7% and the issue is non-cumulative. The normal optional early redemption period will begin 8/20/2025 and on any dividend payment date thereafter.
The issue is rated BB- by S&P and Ba1 by Moodys—not investment grade.
The issue should trade today on the OTC grey market under temporary ticker FMEEL.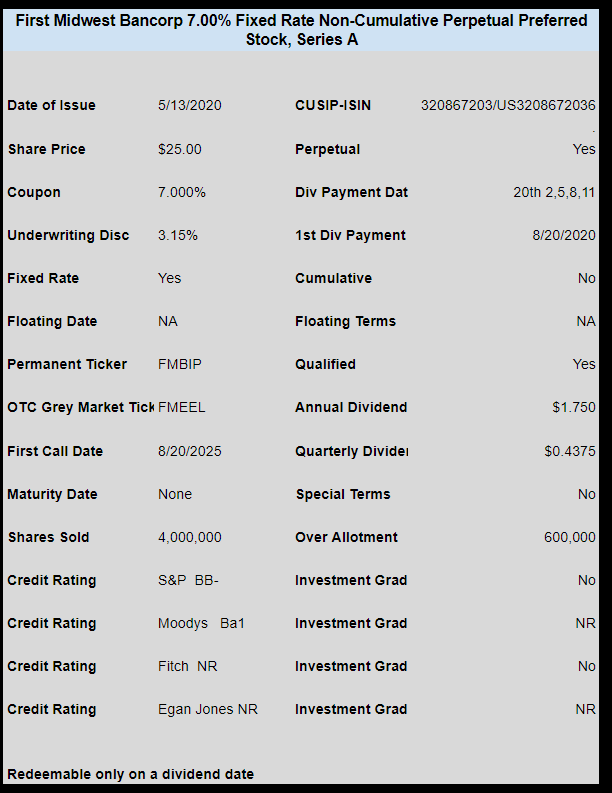 The pricing term sheet can be read here.
The preliminary prospectus can be read here.
mcg had this one in the Reader Initiated Alerts yesterday.