Well we are starting a new week—will it be an up week or a down week for equities—no one knows but almost undoubtedly it will be exciting.
The S&P500 opened last week at 2908 and traded in a range of 2766 to 2946 before closing the week at 2864–down about 2% from the Friday before.
The 10 year treasury traded in a range of .59% to .74% before closing at .64% which was 4 basis points lower than the week before.
The Federal Reserve balance sheet grew by a MASSIVE $214 billion last week to $6.94 trillion–remember last week the FED was going to begin to buy exchange traded funds (ETFs)–primarily composed of investment grade corporate bonds issues, but also some junky high yield corporate bonds.
There were 3 new income issues sold last week–the most we have seen in over 2 months. It is becoming obvious that new issues are not being received all that well as all 3 issues are trading under $25–we shall see if these were priced right or if the coupon were simply too meager for the marketplace we are in at this time.
None of the 3 are investment grade, but the Farmer Mac (Federal Agricultural Mortgage Corporation) issue is fairly high quality (in my opinion) and if rated would be low investment grade.
Stifel Financial (SF) sold a new non-cumulative preferred–details are below. The issue traded on the OTC Grey market under ticker STFLL and closed the week at $24.84.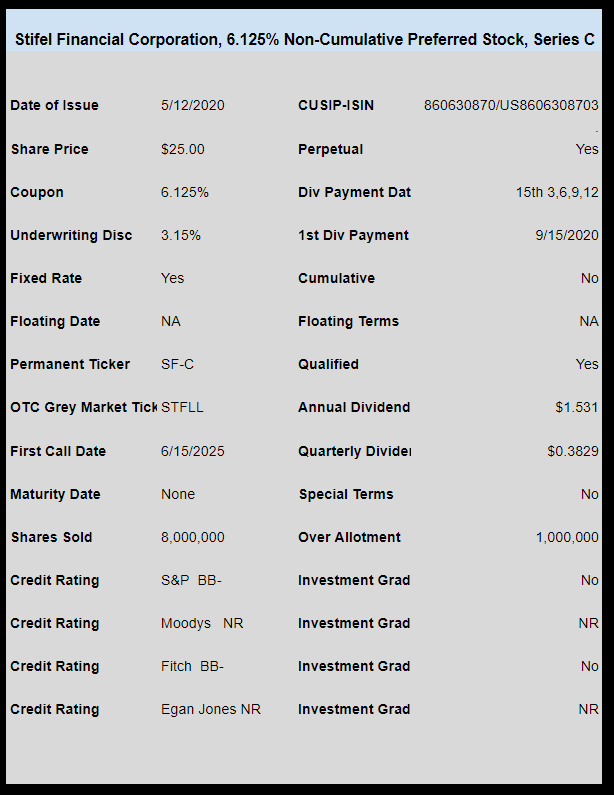 Federal Agricultural Mortgage Corporation (AGM) announced they had sold 3 million shares of 5.75% non cumulative preferred. The issue is trading on the OTC grey market under temporary ticker FAMCP and last priced at $24.45.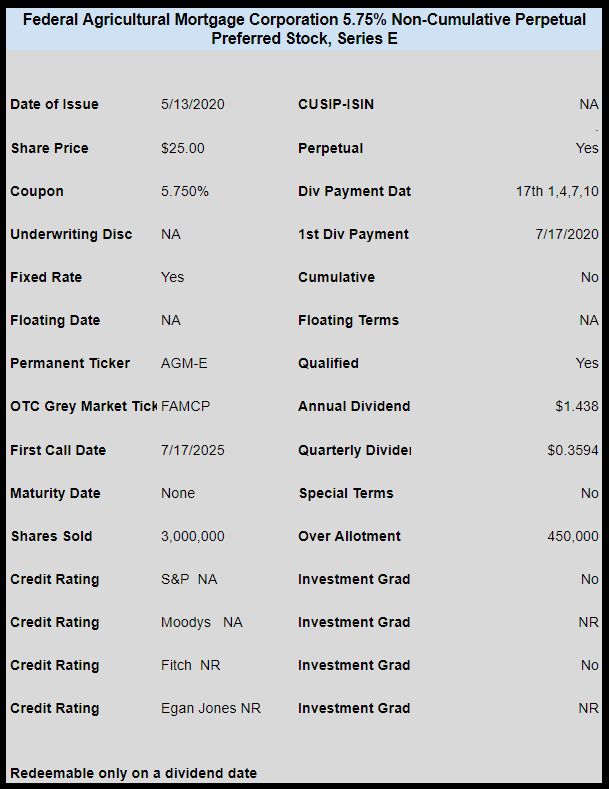 Lastly Chicago banker First Midwest Bancorp (FMBI) sold a new non-cumulative preferred issue with a coupon of 7%. This issue is trading under the temporary OTC grey market symbol of FMEEL and last priced at $24.55.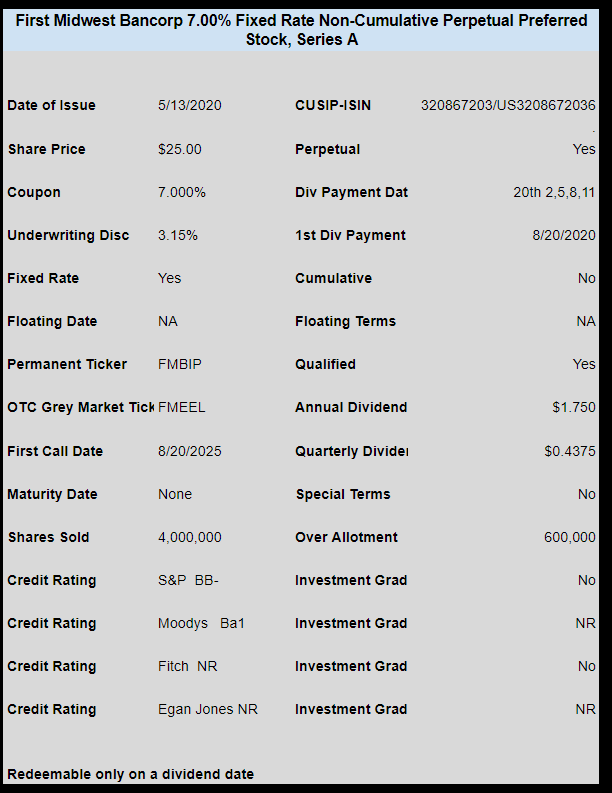 It looks like markets will move strongly higher today on some cheer leading from FED chair Powell last night on 60 minutes as well as some potentially good news from biotech company Moderna on a vaccine–hold on for a ride.