CLO owner Eagle Point Income Company (EIC) has priced their new issuance of term preferred stock.
The issue prices at 7.75%. There is an optional redemption in 2025 with mandatory redemption in 2028.
The issue will trade under ticker EICB when it begins to trade in about a week. No grey market ticker has been announced.
EIC has another term preferred outstanding which can be seen here.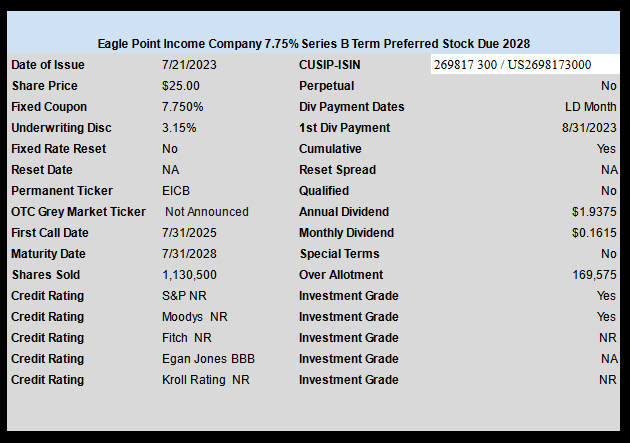 The pricing term sheet is here.