CLO holder Eagle Point Income (EIC) has finally priced their new term preferred stock offering.
The issue prices at 5.00% for 1.22 million shares.
The issue is a monthly payor with the 1st dividend to be paid on 11/30/2021.
Optional early redemption starts 10/31/2023 with mandatory redemption on 10/26/2026.
Egan Jones rates the issue BBB for what that is worth.
The permanent ticker is to be EICA–the OTC grey market ticker has not been announced.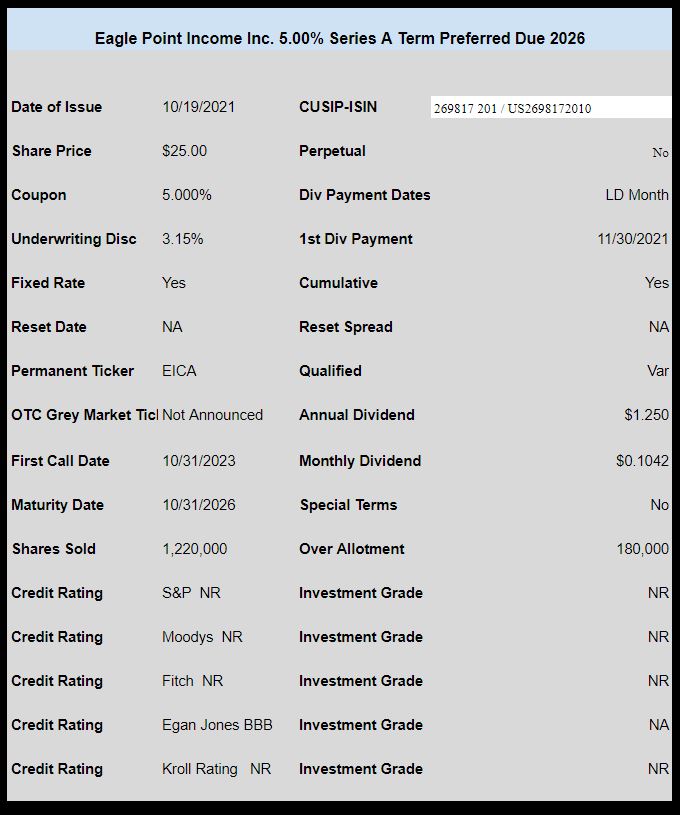 The pricing term sheet can be found here.