Customers Bancorp Inc (CUBI) has priced their previously announced subordinated notes.
The notes are priced at 5.375% for 2.6 million shares (bonds) with another 390,000 for overallotments.
The issue is rated BBB- by Kroll Bond Rating. They define this as medium quality.
No ticker has been announced so one will have to keep their eyes open for it if you have an interest. We will post it when known.
The early call feature is not available to the company until 2029–10 years instead of the more typical 5 years.
CUBI has numerous preferreds outstanding which can be seen here.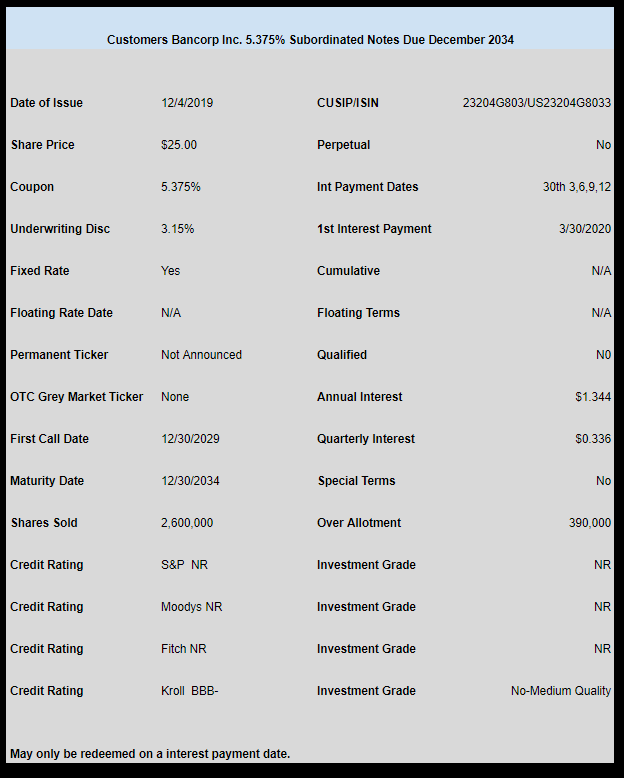 The pricing term sheet can be read here.