Ford Motor Company (F) has priced the previously announced note issue with a maturity date in 2059.
The permanent ticker has not been announced, but we will have it when known. There is no OTC Grey Market trading, but one may be able to secure shares (bonds) prior to exchange trading by calling your broker with the CUSIP.
The company has 1 other baby bond issue outstanding which can be seen here. This issue carries a 6.20% coupon.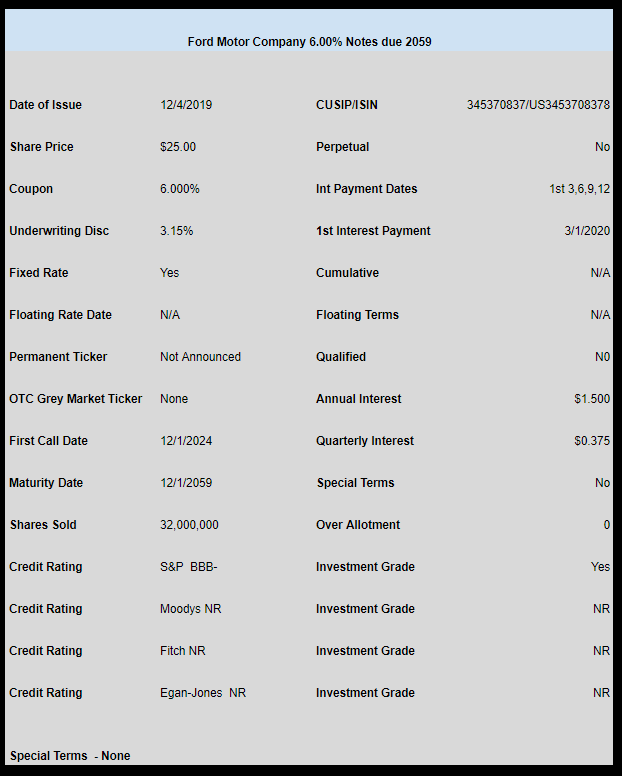 The pricing term sheet can be read here.