Capital One Financial (COF) has announced pricing for their new preferred stock issue.
The coupon will be 4.625%. The issue is non-cumulative and split investment grade (IG from Moody's-non IG from S&P).
The issue will have early redemption available 12/1/2025.
The issue will trade immediately on the OTC grey market under ticker COFKL.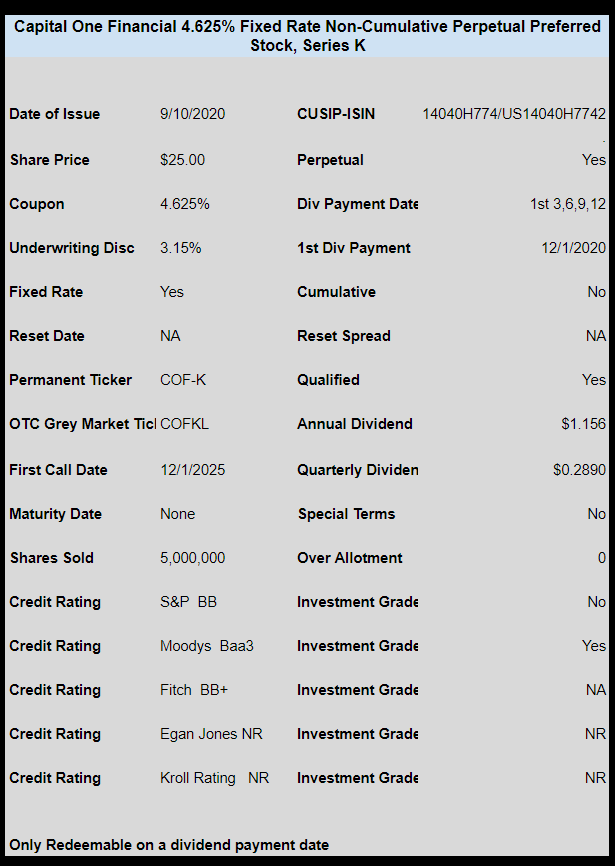 The pricing term sheet can be read here.