Credit rating corrected to BBB- investment grade from Standard and Poors.
Brookfield Infrastructure Partners LP (BIP) has priced the previously announced preferred stock unit offering.
As expected the issue priced at a coupon of 5%. The company will sell 8 million shares.
The issue is rated investment grade by S&P–BBB-, non qualified, but cumulative.
This issue will generate a K-1 at tax time (being a partnership).
BIP is domiciled in Bermuda and there should be no taxes withheld from the dividend payments–unfortunately that may not be the case as brokers tend to mess up foreign tax withholding.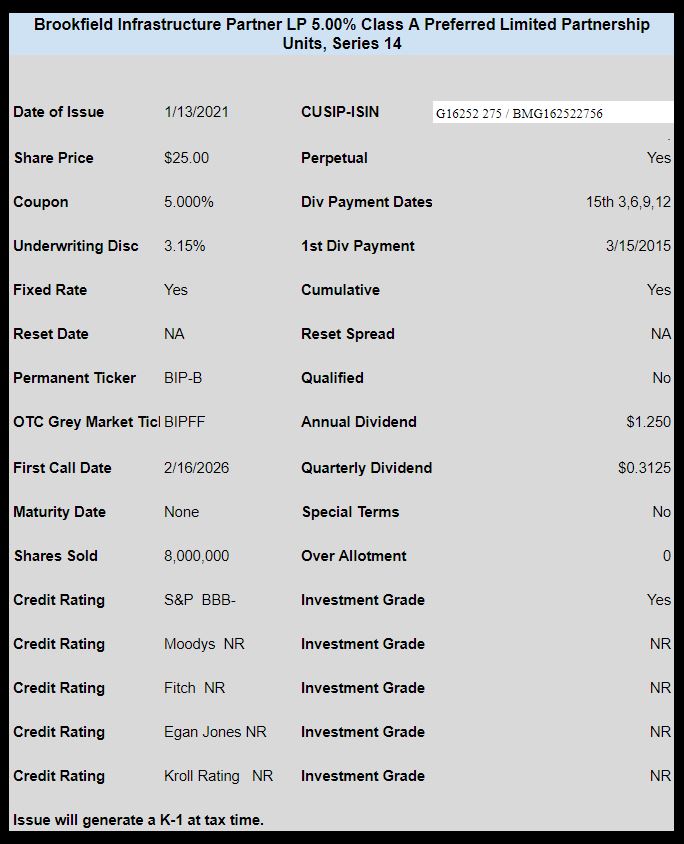 The pricing term sheet can be found here.