Brookfield BRP Holdings has priced their new baby bonds. This issue is guaranteed by Brookfield Renewable Partners LP (BEP) as well as other Brookfield subsidiaries.
The issue prices at 4.625%–as has been typical of late the pricing is below the 'yield talk'
Needless to say I personally have no interest in this issue at these coupon levels–for someone wanting just 'immediate income' it is investment grade so it has a level of safety.
No ticker was announced as of yet. The issue will likely trade within the next week–there will be no OTC grey market trading with this debt issue.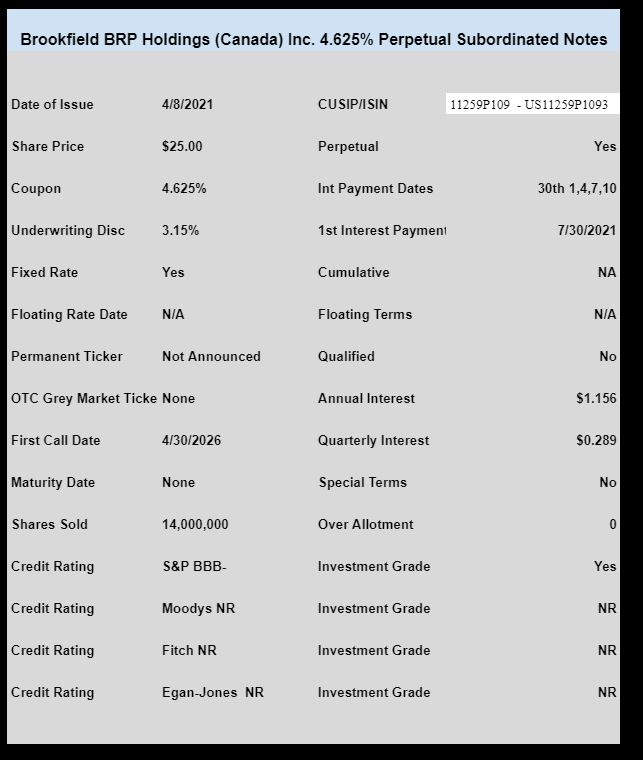 The pricing term sheet is here.