Insurance and annuity provider, Brighthouse Financial Inc (BHF) has priced the previously announced preferred stock issue.
The issue prices at 4.625%.
The issue is non-cumulative, but qualified for preferential tax treatment.
The shares are split investment grade with S&P at BBB- , Moody's at Ba2 and Fitch at BB+.
The issue will trade under BHFPV on the OTC exchange.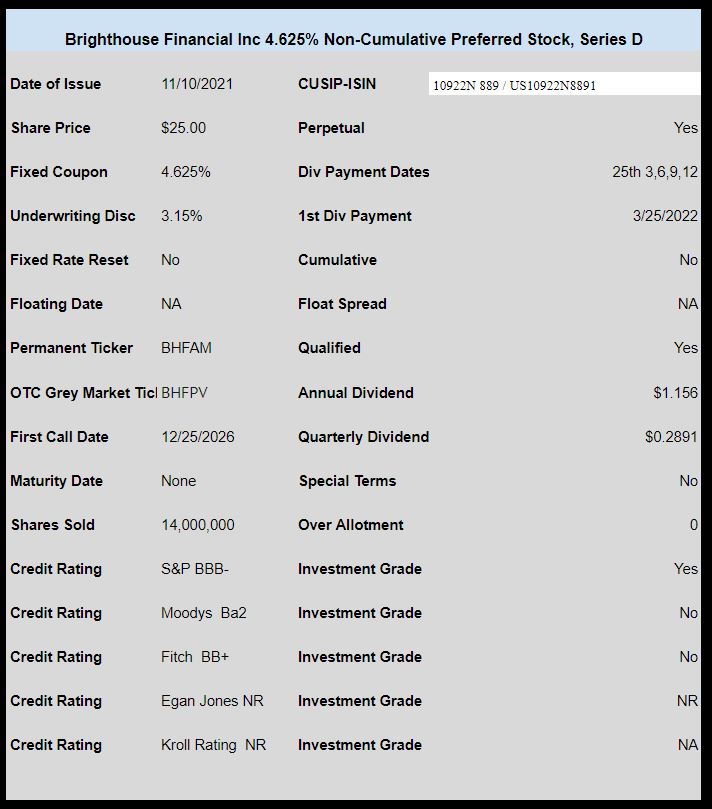 The pricing term sheet can be found here.