B Riley Financial (RILY) which had initially announced a new offering of 2 million shares (bonds) has sold the issue and it has upsized the issue to 4.6 million plus an over allotment of 690,000.
The company has announced at least a partial redemption of 7.50% RILYZ notes. There are about 4.4 million shares of the RILYZ outstanding.
The coupon is 6.375%. The issue is rated BBB+ by Egan Jones.
An early redemption date starts on 2/28/2021–the company will pay a 3% premium the 1st year (2021-2022), a 2% premium the second year (2022-2023) and 1% the 3rd year (2023-2024). There after until maturity on 2/28/2025 redemption will be at $25 plus accrued interest.
There likely will be NO Grey Market Trading, but one may be able to secure some before exchange trading by calling their brokerage.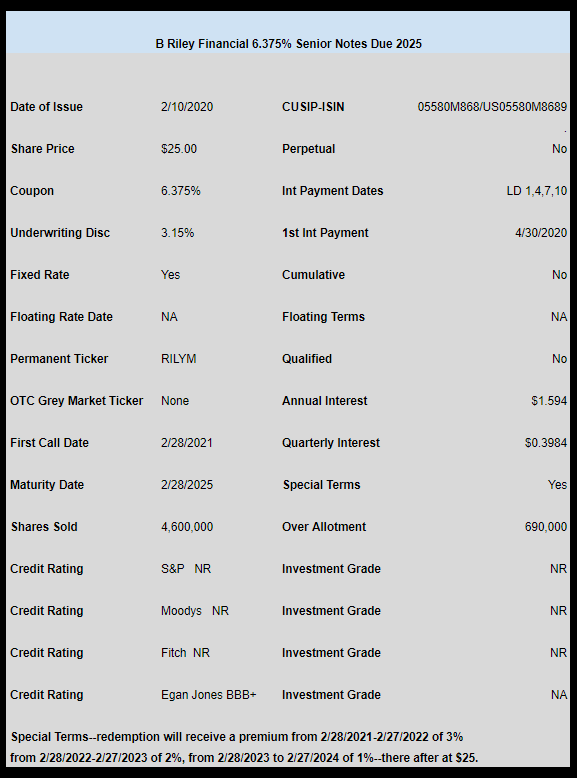 The pricing term sheet can be read here.
Gridbird was on top of this pricing.