Atlanticus Holdings (ATLC) has announced pricing on the previously announced baby bond issue.
The issue prices at 6.125% for 5.4 million shares (bonds) plus another 600,000 for over-allotments.
The optional redemption price is $25.50 starting 11/30/23, dropping to $25.25 on 11/30/24 and then $25 from 11/30/2025 to maturity.
The NASDAQ ticker will be ATLCL. There will be no OTC trading as this is a debt issue.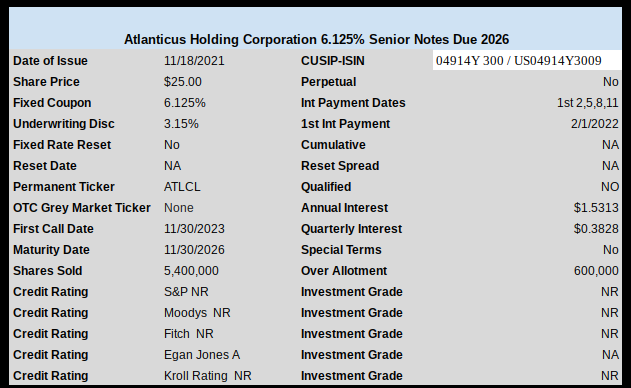 The pricing term sheet is here.