New York Mortgage Trust (NYMT) has priced a new issue of perpetual preferred stock.
The issue prices at 7.00% for 3 million shares with another 450,000 available for over-allotments
The company has a number of other preferred issues outstanding which can be seen here.
The company intends to redeem some or all of the series E 7.75% perpetual preferred (NYMTP)
The issue trades immediately under OTC ticker NYMGV.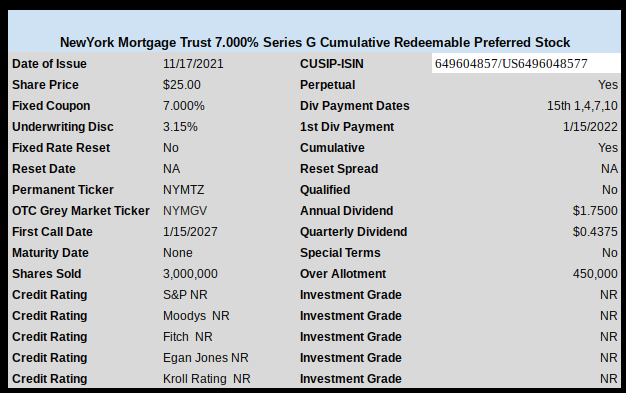 The pricing term sheet is here.
EarlyBird was on this early yesterday