ABR priced their new fixed to floating rate preferred with an initial coupon of 6.25%.
On 10/30/2026 the rate changes to SOFR plus a spread of 5.442%, although there is a 6.125% floor to the coupon (can't be reset below).
The issue trades immediately under ticker ABRFV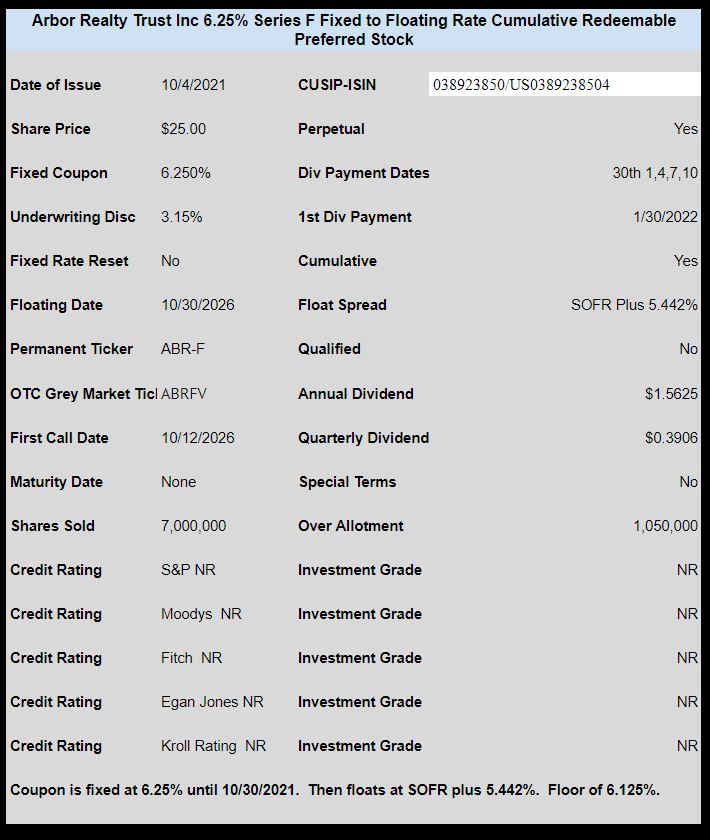 The pricing term sheet can be read here.