UPDATE–as noted by nhcoast Moodys posted a Baa3 (low investment grade) on this issue last night–I have updated the chart below.
Net lease REIT Agree Realty (ADC) has priced their previously announced preferred issue.
The issue prices with a coupon of 4.25% for 7 million shares.
As typical for a REIT preferred the issue is cumulative and non qualified and optionally redeemable in about 5 years.
This is a monthly payor which investors tend to like–although admittedly the monthly dividend is meager.
The issue will trade immediately under OTC ticker ADCDV (look for the ticker to change in a day or two.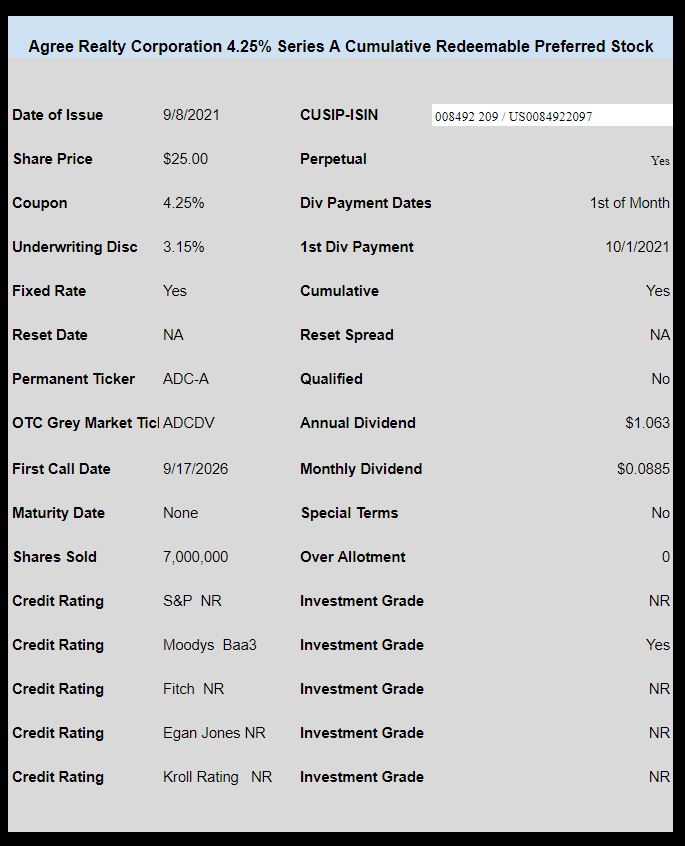 The pricing term sheet can be read here.