While the SEC documents (FWP-Free Writing Prospectus) has not yet been filed we have the press release from Acres Commercial Realty Corporation (ACR) giving us most of the details of the previously announced preferred stock issue.
The cumulative, non qualified issue prices at 7.875%. It is unrated.
They have sold 2.4 million shares and there are another 360,000 shares available for over allotments.
The issue trades immediately under OTC grey market ticker ACRDP.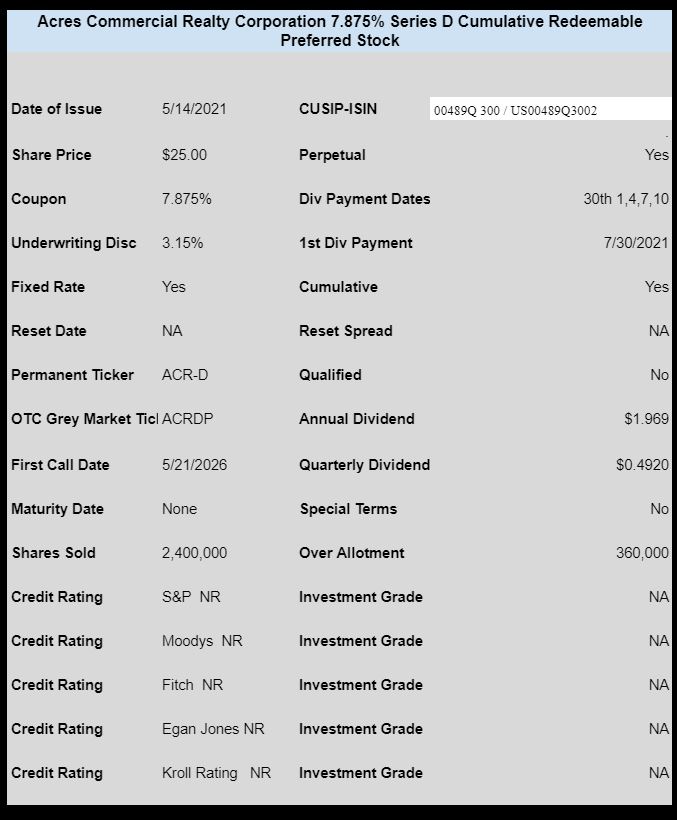 The company press release can be seen here.