Am I missing something? Anytime a rock solid investment goes further south than one would hope I like to look back on the financials and see if I am missing something.
The Liberty Broadband 7.0% cumulative preferred, which has always traded very strong, has fallen more than I would have thought was warranted so I wanted to check the financials once again.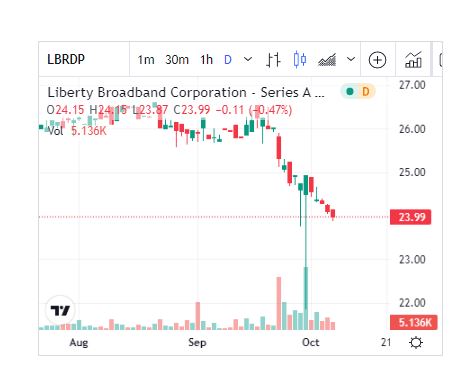 Below are the balance sheet financials for the quarter ending 6/30/2022 – the most recent available.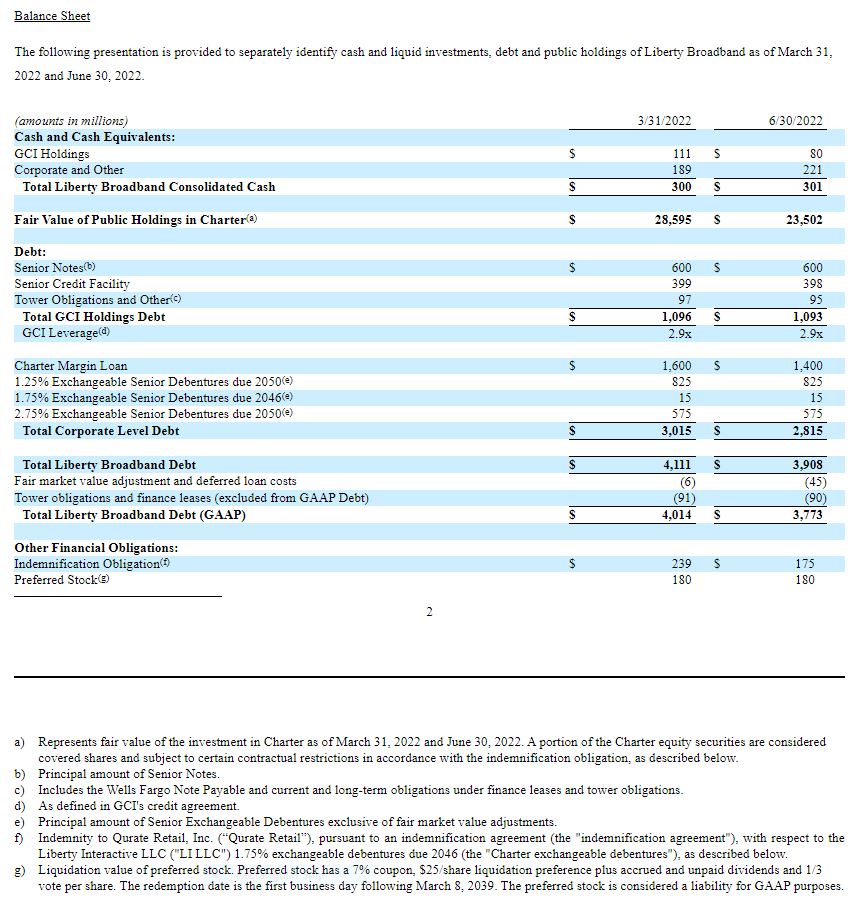 This shows that their assets are $23.5 billion in Charter Communications (CHTR) which is their main asset. Total liabilities were about $3.8 billion. Net assets being about around $20 billions.
Charters stock price had a 52 week high of $740/share and the price was $469/share on 6/30/2022. Share price is currently about $315. So the share price has fallen about 33% since the last report–this gives me a guesstimated asset value of close to $16 billion right now against liabilities of less than $4 billion.
The bottom line is that after Charter being totally 'creamed' in the last year Liberty Broadband still has net assets of about $12 billion to 'cover' $180 million in preferred stock—so it has coverage of about 60 times.
What this means is I am comfortable with this holding and even to add more to my position. Let the nervous nellies give me the shares cheap.