The OTC ticker was changed to PSAGL
Public Storage (PSA) has priced their new preferred stock issue at the rock bottom low coupon of 4.125%. They will be selling 8 million shares with another 1.2 million available for over allotment.
With this coupon the redemption of the PSA-X is most likely to occur as it is exactly the same number of shares–PSA-W will live on.
It will be interesting to see how this coupon trades–I predict it will trade around $25.25 after a week.
You can review all preferred issues from PSA here.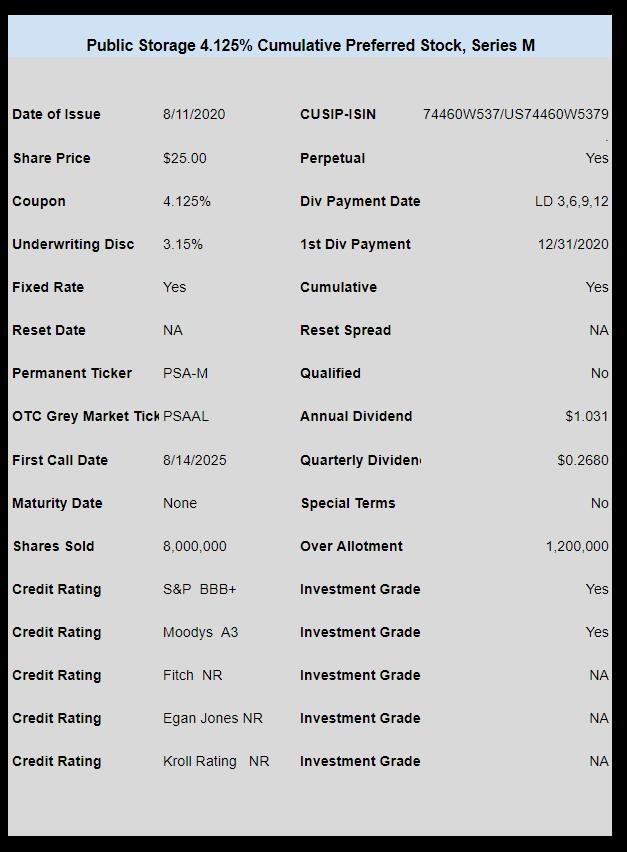 The pricing term sheet can be seen here.
Jerry was on this extremely low coupon at 1:43 pm central time today.