The OTC ticker has been announced as WSBKL.
Banker WesBanco (WSBC) has priced the previously announced Fixed-Rate Reset preferred stock.
The issue is priced with an initial coupon of 6.75% which will remain in effect until 11/14/2025. On 11/15/2025 the coupon will reset to the 5 year treasury, plus a fixed spread of 6.557%.
The issue is non-cumulative, but qualified. It is rated BBB- by Kroll Bond Rating Service.
The OTC temporary ticker has not yet been posted–we will be watching for it.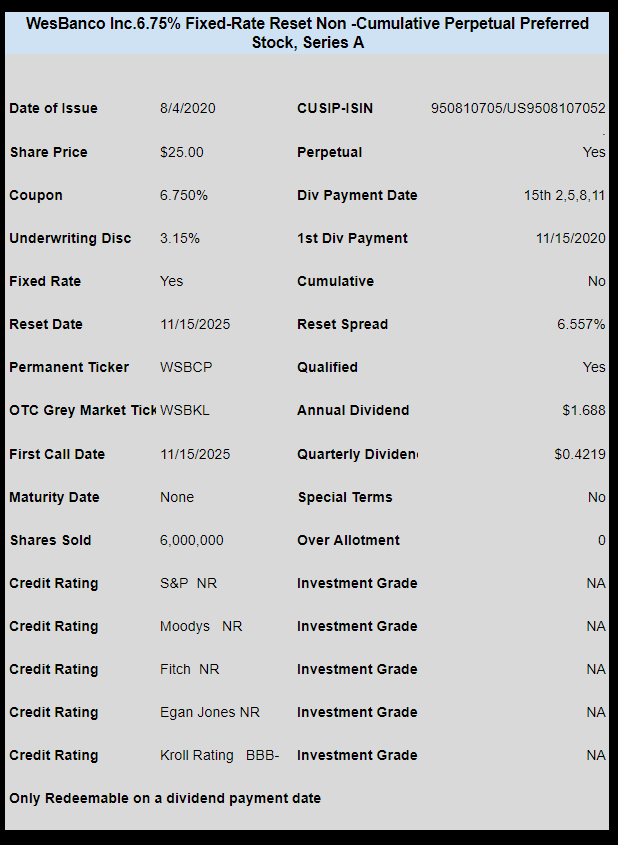 The pricing term sheet can be seen here.