Giant banker Wells Fargo & Company (WFC) has priced a new issue of preferred stock.
The company has priced 50 million shares with a coupon of 4.25%.
The issue is non-cumulative, qualified and split investment grade (BB+ from S&P and Baa2 from Moody's).
WFC has a number of issues outstanding and the proceeds of this new issue may be used for a future redemption.–the outstanding issues can be seen here. WFC-O is a 5.125% issue which has been redeemable since 12/2017 and likely will be called effective 9/15/2021
The issue trades immediately on the OTC grey market under ticker WFPDV.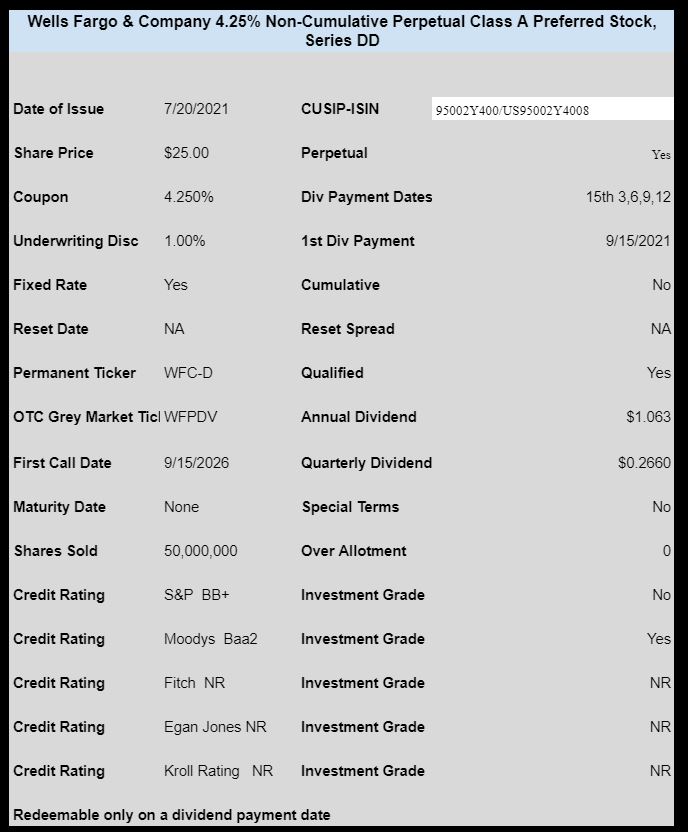 The preliminary prospectus is here.
The pricing term sheet can be read here.