The OTC grey market ticker is VNOOV
REIT Vornado Realty Trust (VNO) has priced their previously announced preferred stock issue.
The issue prices at 4.45% and is split investment grade–BB+ from S&P and Baa3 from Moody's.
This issue is large at 12 million shares and proceeds will be used to call the VNO-K 5.70% issue.
As of this moment NO OTC grey market ticker has been announced–but will be, likely this morning.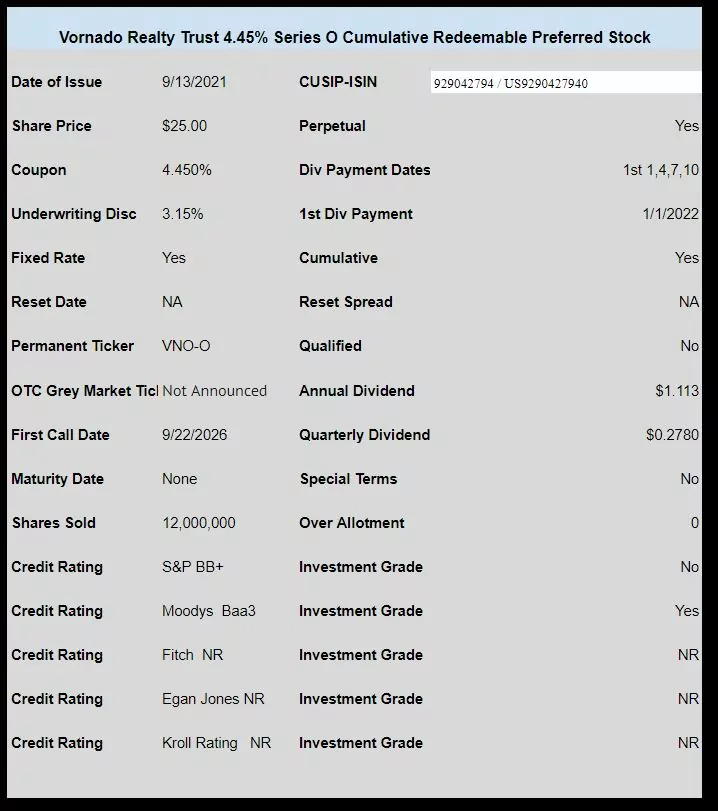 The pricing term sheet can be found here.