Well here we go. Another week with lots of economic crosswinds which are almost guaranteed to cause some large movements in the equity markets. Of course this doesn't mean that every stock issue will move sharply–but the potential is there for sharp movements. Will Fed tapering and anticipation of interest rate increases stoke recession fears? Will there be a new Covid variant that continues to cause economic disruptions?
The S&P500 fell by 1/3% last week–but traded in a fairly large range with a low of 4582 and a high of 4748 – closing at 4662 – this close is just about 3% from a 52 week high. Of course tech stocks have been getting hammered and the NASDAQ is 8% off of highs.
Interest rates moved in a range of 1.71% to 1.81% before closing at 1.77%–almost exactly flat with the close from the week before.
The Federal Reserve balance sheet rose by $24 billion last week. The rate of increase is now slowing as the Fed has tapered debt purchases.
Last week the average $25/share baby bond and preferred stock rose by 2 cents–essentially flat just like the 10 year treasury. Bank preferreds rose 2 cents, investment grade lost 2 cents, mREIT preferreds rose 2 cents. Shipping preferreds were the winner on the week with a gain of 13 cents.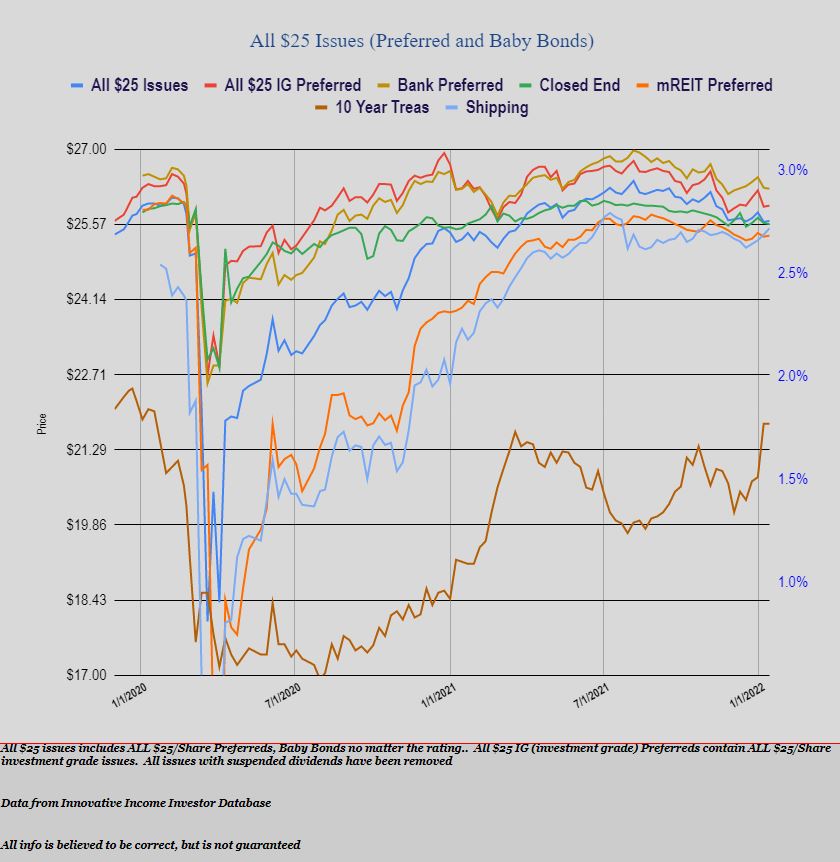 There were 2 new income issues sold last week.
BIP Bermuda sold a new issue of investment gradebaby bonds with a coupon of 5.125%. I am not aware of this issue trading at this moment.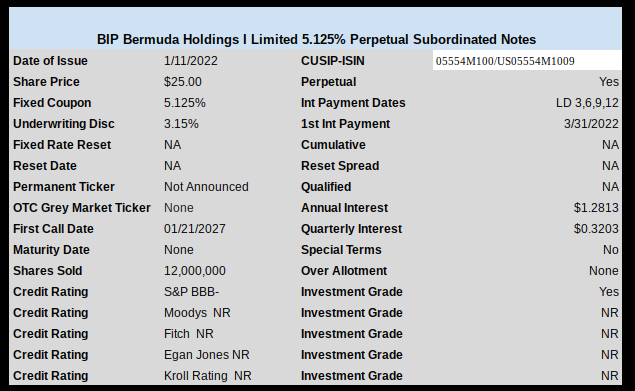 Eagle Point Credit Company (ECC) sold a new note issue with a coupon of 5.375%. The ticker will be ECCV when it finally trades–I assume sometime this week.