For years I have watched as the specialty finance company's (CLO owners) have sold millions of shares of common stock in 'follow on' 'at the market' offerings.
These company's (Oxford Lane Capital (OXLC), Eagle Point Credit (ECC) etc) pay huge dividends to there shareholders and generally the net asset values per share fall–over time. Some folks like to refer to these as 'ponzi schemes', although they are obviously legal and the financials are transparent–and the total returns have been good for Oxford Lane–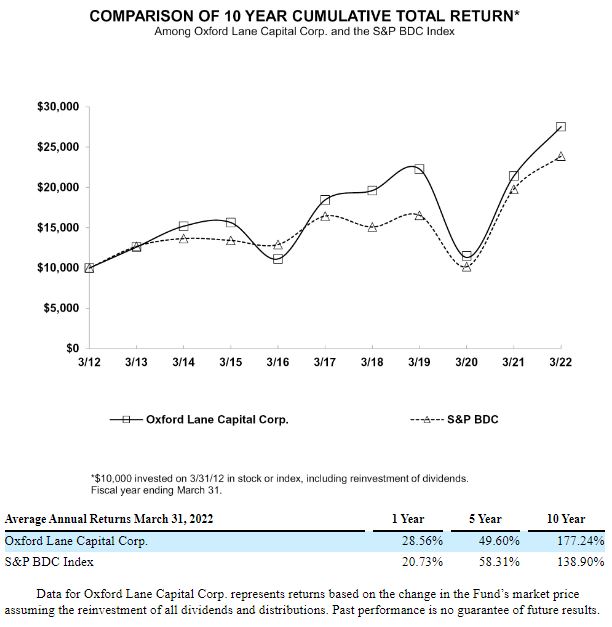 The reason I watch these offerings is because I hold substantial positions in the 'term preferreds' and as a holder of 'senior securities' I like to see them sell all the common shares possible because each dollar that comes in helps to protect my personal position since they must maintain a 200% coverage of the 'senior securities'.
In the case of Oxford Lane Capital (OXLC) on 8/31/2021 they had 115 million shares outstanding–on 7/31/2022 they had 151.6 million shares outstanding. The net asset value (NAV) fell from $6.69/share to a current estimate of $5.36/share–BUT total net assets rose from the $820 million area to $947 million. The NAV per common share is not nearly as important as the growth in total net assets which is what protects the 'senior security' holders.