Telephone and Data Systems (TDS) has announced the pricing on their previously announced new preferred stock issue.
The issue prices with a coupon of 6.0%.
The issue is rated below investment grade at Ba3 from Moody's, B from Standard and Poor's and BB- from Fitch.
This is a massive issue of 24 million shares and another 3.6 million available for over allotment for potential gross proceeds of $690 million. Some of the proceeds will be used to redeem the company's 6.625% senior notes (TDI) of which approximately 4.4 million shares are outstanding.
The issue will trade immediately on the OTC grey market under ticker TDSLV. Look for this ticker to change in 1-2 days–likely to TDSLP.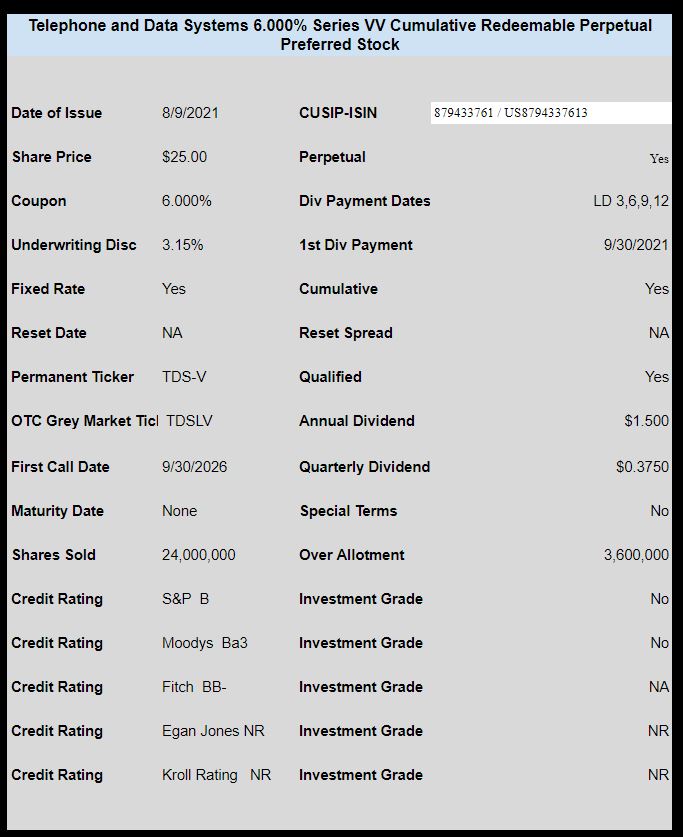 The pricing term sheet can be found here.