SVB Financial Group (SIVB) has priced the previously announced new preferred stock offering.
The issue priced at 5.25% and will be non-cumulative, but qualified.
The issue is split investment grade with Moodys rating the issue Baa2 and S&P being at BB.
The issue will trade today under OTC Grey market ticker SIVBL.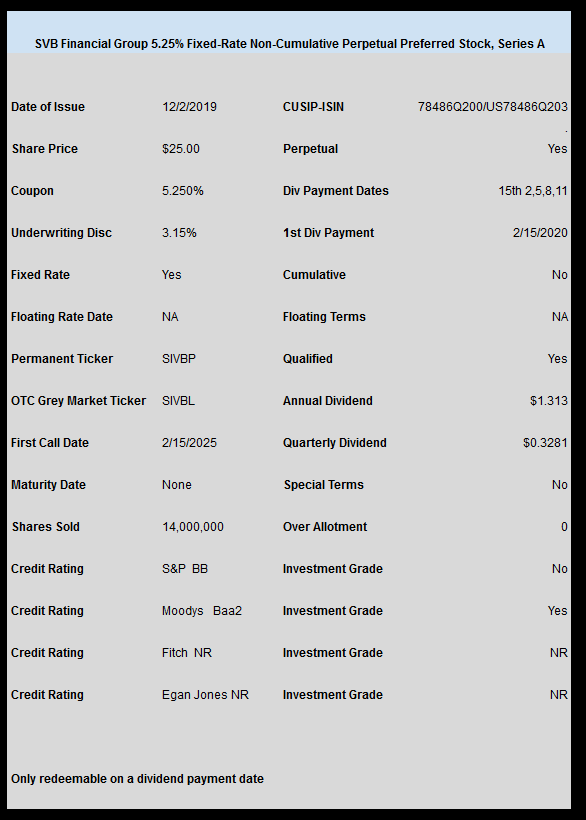 The pricing term sheet can be seen here.
SteveA was right on the pricing under yesterdays announcement article.