Canadian healthcare services and technology company Skylight Health (SLHG) has sold a small new issue of perpetual preferred stock.
The $25/share issue prices at 9.25% at $21/share for 275,000 shares with another 41,250 shares available for over-allotment.
The final pricing term sheet has not been filed, but the preliminary prospectus can be read here.
The company announcement of the issue can be found here.
Below is what I know of this new issue–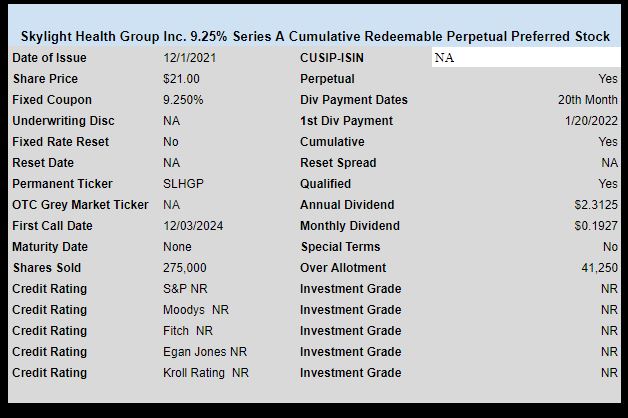 CAUTION–a 9.25% coupon and pricing at $21/share is a huge red flay–do your due diligence.