Large tanker fleet owner Scorpio Tankers (STNG) has priced their previously announced senior unsecured notes. These notes are unrated.
The notes are priced at 7% and they will offer 1 million shares (bonds). plus 150,000 for over allotment.
Shares will trade sometime in the next week or so–there will be no OTC trading so you will have to call your broker if you want shares prior to exchange trading with the CUSIP.
NOTE that there is a bonus rate for early redemption (see notes on grid below).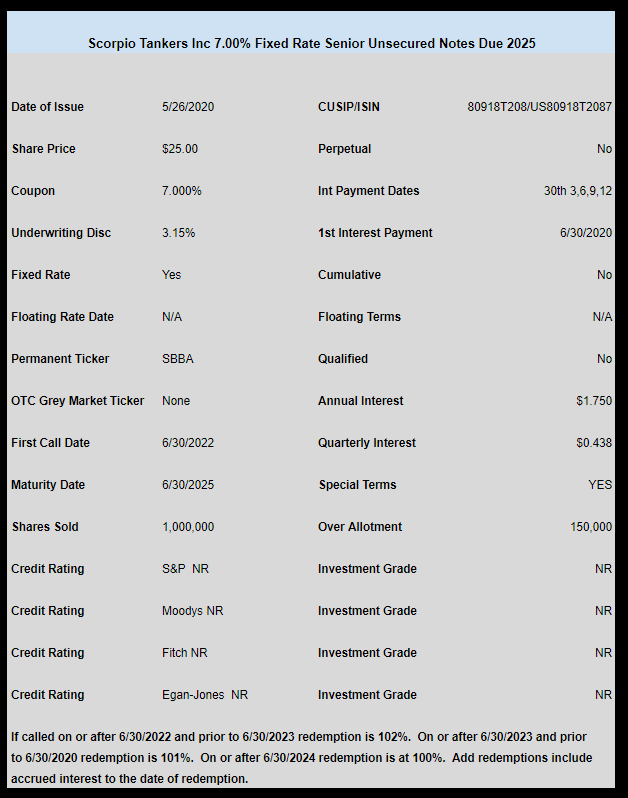 The pricing term sheet can be found here.