Closed end Fund RiverNorth/Doubleline Strategic Opportunity Fund (OPP) has priced the previously announced preferred stock.
The issues prices at 4.75%.
The issue is cumulative and strongly investment grade at A1 from Moody's.
The issue will trade on the OTC market immediately under ticker OPPBV.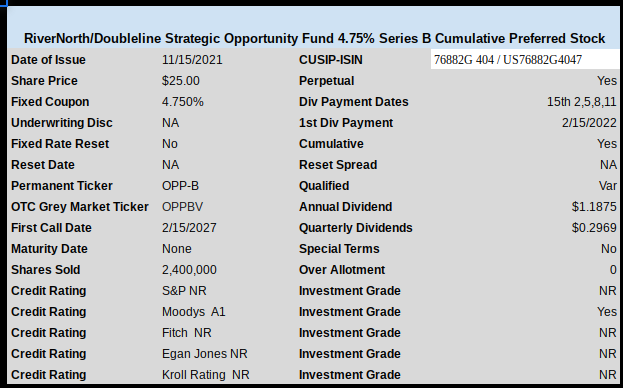 The pricing term sheet can be found here.